A shipping manifest has come to light which is reportedly evidence of TSMC sending its 'Pascal 'GP100' GPUs to Nvidia for testing and evaluation. You can see the highlighted sections of the document, below, shows that some rather expensive 'graphics processor integrated circuits' have passed though Bangalore Airport en-route to Nvidia testing facilities.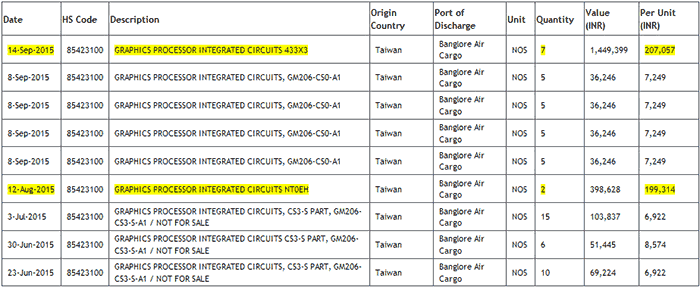 Looking at the shipment arrival dates, the new Pascal chips should be in Nvidia's labs now being tested and evaluated before production facilities are readied and mass production subsequently commences.
According to 3DCenter.org, which dug up the shipping manifest, the GP100 GPU is Nvidia's first Pascal architecture chip, packing in 17 billion transistors. TSMC has made these samples using its 17nm FinFET process. 3DCenter 'confirms' that the GP100 has a HBM2 memory interface and could ship with up to 32GB of onboard memory but will probably ship with 16GB for gamers. Its performance is estimated to be 60 to 90 per cent better than the best GM200 based graphics solution.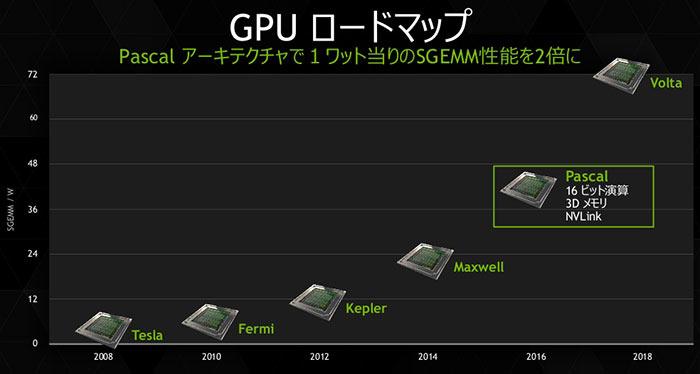 Only a few days ago we heard, via Business Korea, that Nvidia had decided to go all-in with TSMC as the manufacturer of its Pascal GPUs. Previously TSMC and Samsung were both thought to be in the running to make the new GPUs. If we look at the Bangalore GP100 shipping dates, of 12 Aug and 14 Sept, perhaps Nvidia has been very pleased with TSMC's collaboration thus far, as the test chips have been delivered, and are happy to continue with it as sole supplier.