With the release of Microsoft Windows 10 yesterday both major graphics card chip makers have brought out new graphics driver packages with explicit support and updates for the new OS. Let's have a look at what new features and functionality has been granted to Windows 10 users by the latest updates.
AMD Catalyst 15.7.1
AMD only just updated its Catalyst driver a couple of weeks ago, after leaving it untouched for about six whole months. It launched the Catalyst 15.7 driver on 9th July with support for a number of new modern Radeon features including Frame Rate Target Control (FRTC), Virtual Super Resolution (VSR), AMD FreeSync, and Hardware based HEVC de/coding where possible. It also added full support for Windows Display Driver Model (WDDM) 2.0 in Windows 10 and DirectX 12 on all GCN products (AMD Radeon HD 7000 and newer). So this Catalyst 15.7.1 is by both nature and numerically a slight update.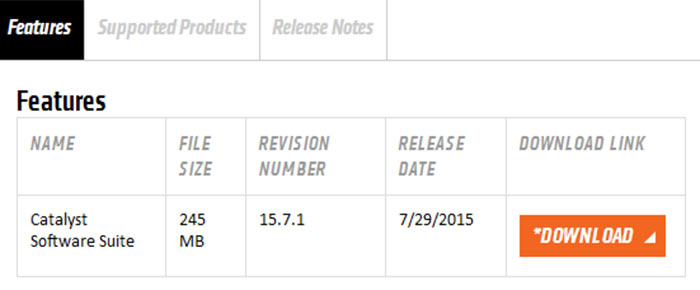 Looking at the release notes for AMD Catalyst 15.7.1 it does indeed look like nothing has changed feature-wise in this release to coincide with Microsoft's OS release. However there are lots of resolved issues listed. Fixes in 15.7.1 include many that prevent hangs, crashes and display corruption. Games mentioned to have specific fixes are; Battlefield Hardline, Battlefield 4, The Witcher 3 as well as any/all Mantle API titles.
Nvidia GeForce Game Ready Driver
Nvidia's new driver for Windows 10 users is the GeForce Windows 10 driver 353.62 – WHQL. The green team boasts that it has been working closely with Microsoft on Windows 10 and DirectX 12 development so this latest 'Game Ready' driver with Windows 10 support offers the latest tweaks and fixes to "ensure you have the best possible gaming experience."

Windows 10 support from Nvidia is provided to Fermi and newer GPU based graphics cards. The new driver offers complete support for DirectX 12 with Maxwell and Kepler GPUs but Fermi users "will gain support for DirectX 12 titles later this year, around the arrival of the first wave of DirectX 12 content". Looking at WDDM 2.0 support only the newer Maxwell and Kepler GPUs can utilise this. Fermi GPUs operate in WDDM 1.3 mode, for now.

When DirectX 12 games start to arrive we should really start to see the potential of Windows 10 for PC gaming. Nvidia has written a special blog post about what you can look forward to thanks to the new API, especially with regard to draw call performance. Also don't forget that DirectX12 will bring improved image quality and effects.
In a blog post accompanying the latest Nvidia driver release we are reminded that all Nvidia technologies such as HairWorks, Synamic Super Resolution, TXAA and G-SYNC work as before in the games you play via the new driver on your WIndows 10 PC. New to this driver release are eight SLI gaming profiles for games such as Batman: Arkham Knight, Metro: Last Light and Squadron 42: Star Citizen.