Intel has set up a new gaming portal that aims to help users of machines relying upon its integrated graphics solutions to choose optimal graphics options in popular games. The gameplay.intel.com website is open and ready for your perusal right now.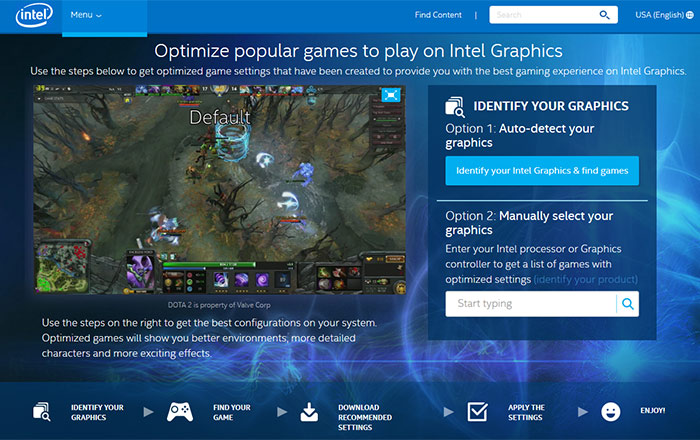 While Intel integrated graphics might not be in widespread use by HEXUS readers, their capabilities have been steadily increasing and the newest HD graphics and Iris graphics from Intel can provide serviceable 3D performance under limited resolutions and quality settings. Readers might also have a portable or media centre computer which relies solely on Intel HD or Iris graphics, so the new Intel portal might still be useful.
I've had a poke around looking at Intel's recommendations to see how well the online system works and the process seems rather limited and unsophisticated. One of the limits seems to be that any IGP present on an Ivy Bridge or older architecture chip has no game optimisation settings available. (I've input quite a few chips on both sides of that architectural divide but may have missed something out.) Another limit seems to be the number of games that Intel has compiled optimal settings for. It looks like the settings reference guide is only available for around 65 games, depending upon your IGP.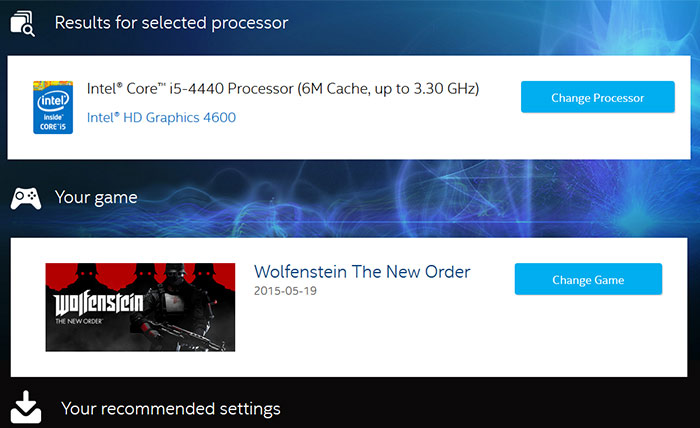 Looking at the way Intel presents the games optimisation settings touches upon the lack of sophistication point mentioned above. Once you select your Intel graphics chip and then a game (Wolfenstein: The New Order in my example), Intel presents you with a series of screenshots displaying that particular game's recommended settings for your system. You mouse-over the screens to see how the Intel tech guys have 'optimally' configured the game, or you can download the screens for later reference.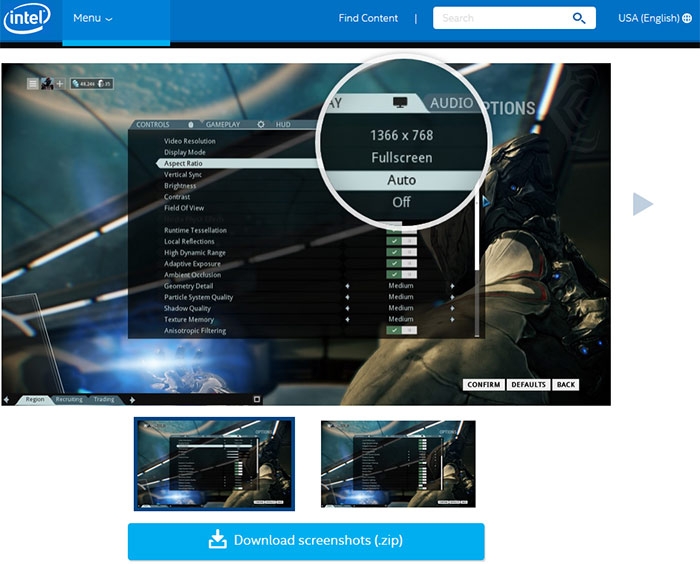 If you use an Intel IGP reliant machine for any type of gaming perhaps it's worth a look at Intel's new site. At least it could prove to be a good starting point on a new IGP system you have acquired, as long as your game is in the Intel optimisation settings database.