Nvidia has officially launched the GeForce GTX 960M, 950M and GeForce 940M, 930M and 920M GPUs. These new parts will flesh out its Maxwell GeForce 900M GPU family and join the higher end GeForce GTX 980M and 970M which have already appeared in powerful gaming laptops like the MSI GT80 Titan SLI (GTX 980M x2) and Aorus X3 Plus v3 (GTX970M).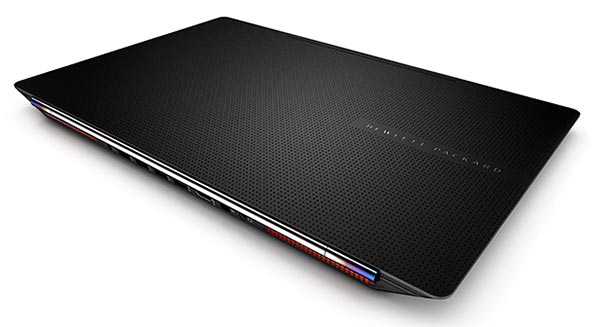 To accompany the launch of the GeForce GTX 960M and 950M parts Nvidia wanted to highlight the raft of new gaming laptops sporting these mid-range mobile GPUs. It says that these GPUs can "deliver never-before-seen levels of gaming performance wrapped inside sleek notebook designs." Partners including Acer, Alienware, ASUS, HP, MSI and Lenovo have all launched new laptops incorporating the new Maxwell GPUs. Updated models include the Acer V Nitro, Alienware 13, ASUS ROG G501, HP Omen, MSI GE Apache, MSI GS70 Stealth, MSI GS60 Ghost and Lenovo Y50. Rather than completely new designs they all seem to be updated models that used to sport a previous generation Nvidia chip.
With the above laptop upgrades users probably won't see a large performance leap in comparison to the old model but the better performance per watt of the Maxwell architecture could be especially welcome in a mobile computer. With regard to power consumption, Nvidia is also keen to point out the laptops will support an improved 'BatteryBoost' utility and Optimus technology to intelligently switch between integrated and discrete graphics. Other important features buyers of the new laptops can enjoy include ShadowPlay video recording and DirectX 12 support.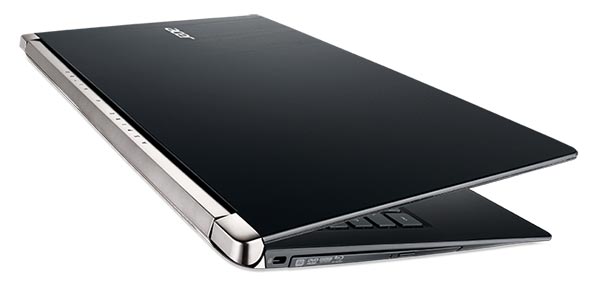 Key specifications:
GTX 960M

GTX 950M

CUDA Cores

Base Clock (MHz)

Memory Clock

Memory Interface

Memory Interface Width

Memory Bandwidth (GB/sec)

640

1096 + Boost

2500MHz

GDDR5

128-bit

80

640

914 + Boost

1000 or 2500 MHz

DDR3 or GDDR5

128-bit

23 or 80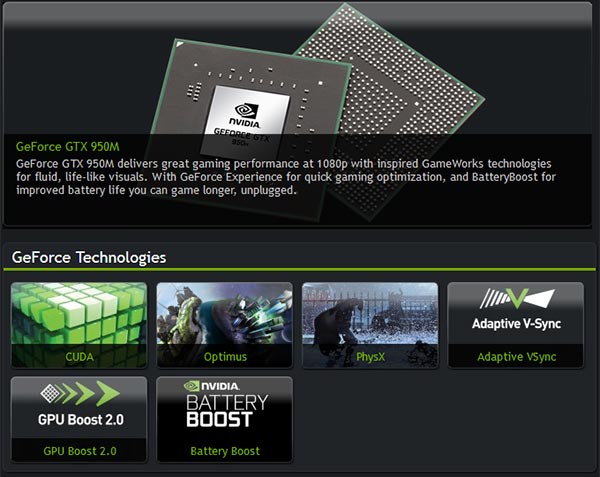 Many of the new updated laptops are already shipping, according to Nvidia. For some users these GTX 960M and 950M powered - and typically thin and light - laptops could represent the sweet spot that balances price, performance and portability.