We got our first glances of the Nvidia GeForce GTX Titan X thanks to an early reveal on stage, at GDC in San Francisco last week. We didn't get to see much of it as it was presented by Nvidia CEO Jen-Hsun Huang to Epic Games CEO Tim Sweeney during Epic's GDC keynote. It was revealed that the new Titan X was the main muscle behind the 'Thief in the shadows' VR experience. Beyond this on-stage appearance Nvidia showed a nice clear shot of its latest super-powerful aspirational graphics card on its Google+ page.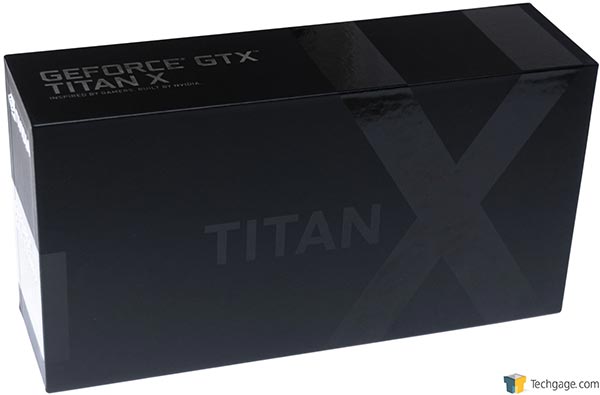 Since that time, when we learned that the Nvidia GeForce GTX Titan X sports 8 billion transistors and a 12GB buffer, a couple of sites have gone ahead and published a good selection of close-ups of the Titan X from all angles. You can check out the full array of snaps at TechGage and MaximumPC – but I have included the choicest photos here.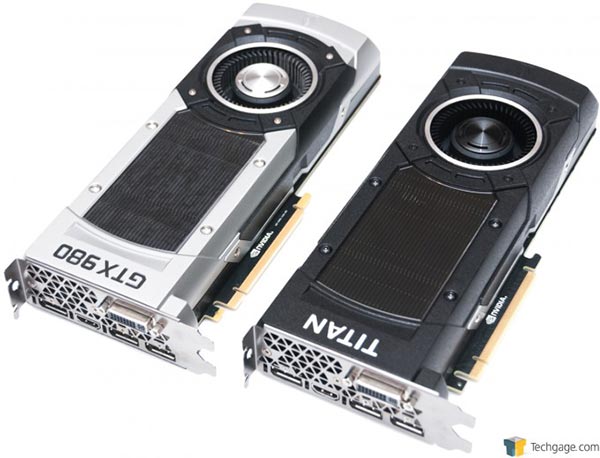 The TechGage shots are on the whole far superior and the publication shows the latest Nvidia TITAN X next to the GTX980 for comparison purposes (as above). This helps you gauge the black finish of the new card against the mostly silver GTX 980 and also conclude that beyond the colour scheme the construction is remarkably similar.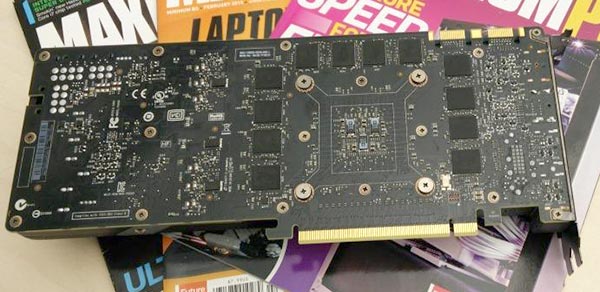 Looking at the graphics card the other way around, TechGage reckons that it lacks a backplate, as equipped on the 980, to aid hot air convection from the GPU and VRAM. With the 1 x 6-pin and 1 x 8-pin PCIe connectors in evidence this card might have a TDP as high as 250W.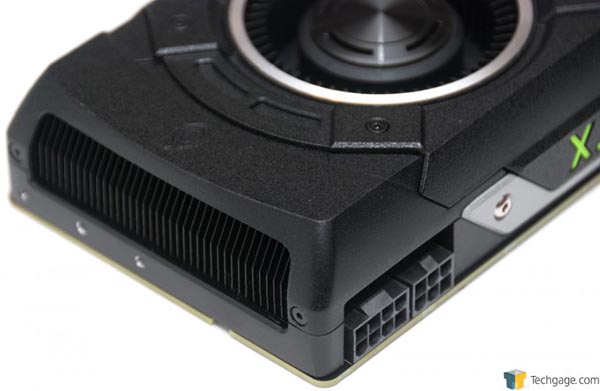 Unconfirmed reports say that the 28nm GM200 upon which the Titan X will be based will feature 3,072 CUDA cores and run about 100MHz slower than the GTX 980. A proper set of official specs, and more, should be released when Nvidia takes to the stage at the GPU Technology Conference, which starts on 17th March.