Intel has released a new graphics driver which provides enhanced performance for owners of Haswell and Broadwell PC systems. The driver is and is available for 32-bit (version 15.36.14.4080) and 64-bit (version 15.36.14.64.4080) Windows 7, 8 and 8.1 based systems.
Faster, better battery life
This is the first release of an Intel graphics driver optimised for the Broadwell architecture Core processors with HD Graphics 5500, HD Graphics 6000, and Iris Graphics 6100. These users could benefit from "up to 34% faster 3D graphics, faster CPU performance, up to 50% better faster video conversion, and more than 1.5 hours longer battery life compared to previous generation," says Intel.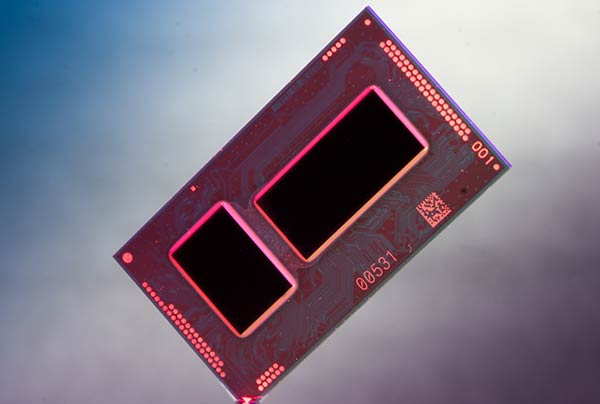 All the improvements listed below should come to both brand-spanking-new Broadwell systems and to Haswell processor based systems.
Intel's latest driver release could be very important for those wishing to enjoy video and web-based content on their integrated graphics based systems. For instance the VP9 video format gains partial hardware acceleration and this CODEC is used for video playback in Chrome, Google Hangouts and other connected video playing/streaming applications.
Keeping up with the 4K times Intel has introduced GPU accelerated decoding of the HEVC video format (including both 8-bit and 10-bit support), used in 4K Ultra HD video playback software. This GPU hardware acceleration should help keep your video frame rates fast and smooth and reduce the burden on your CPU.
Finally, Intel says that it has introduced expanded support for both Open CL (cl_intel_subgroups, cl_intel_advanced_motion_estimation) and Open GL (GL_EXT_polygon_offset_clamp) extensions in the new driver release.
The latest driver package also, as usual, fixes an array of issues affecting Windows 7, 8 and 8.1 systems. Some of the fixes might be important to you if you have been experiencing blue screens, freezes, slowdowns or other problems with the previous driver release. Please check the release notes (PDF) for more information.
If you want to download this latest Intel graphics driver then follow these links; 32-bit Windows 63MB and 64-bit Windows 117MB.