ASUS ROG has followed up its GTX 970 DC Mini graphics card unveiling with a photo-laden unboxing blog post today. We get to see this Nvidia GeForce GTX 970 powered card in and out of its box, stripped down and side by side with its big brother, the GeForce GTX 980 ROG Matrix Platinum.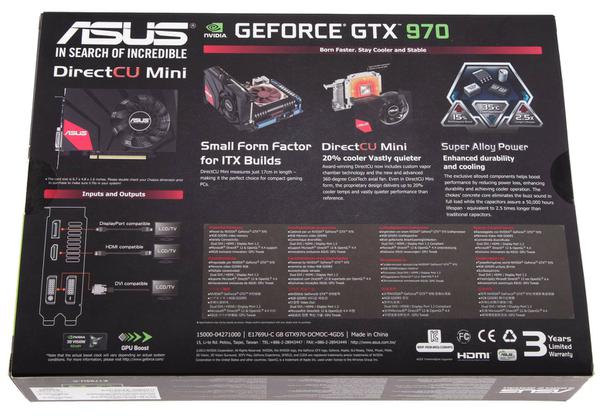 Graphic cards built around the Nvidia GeForce GTX 970 are pretty popular right now, offering a good combination of price, performance and energy efficiency. Combine these qualities with the trend towards smaller build PC systems and you should have a winner. ASUS has done just that with the GTX 970 DC Mini graphics card which allows you to equip a Mini-ITX PC or similar ultra-compact HTPC type system with a GTX 970 GPU.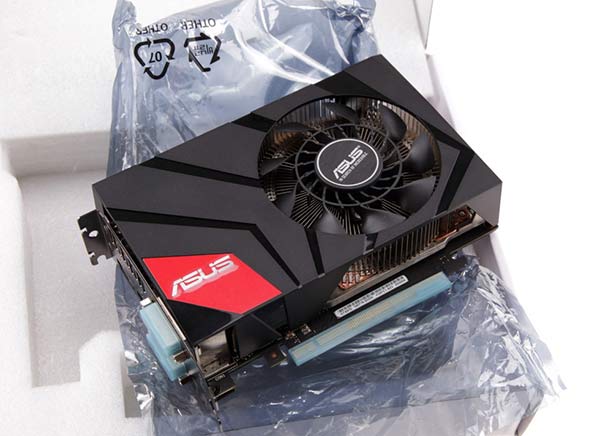 In its new blog post ASUS says that this 17cm long graphics card is a "pocket rocket that delivers," in the confined space of a mini-ITX gaming rig boasting the ability to "put to shame top-of-the-line graphics cards from just a few years back". The GM204 GPU in this card is factory overclocked, yet due to the DirectCU Mini design and vapour chamber technology is "20% cooler AND much quieter than reference". Further overclocking is available via the usual ASUS GPU Tweak utility.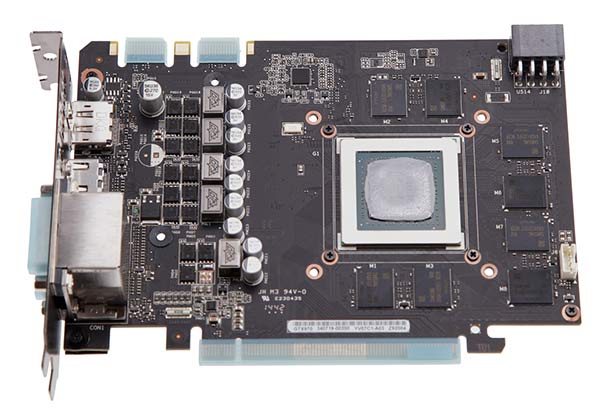 We get to see the ASUS GTX 970 DC Mini put next to the ASUS GTX 980 ROG Matrix. The DC Mini is roughly half the size of its bigger brother. ASUS suggests you might buy one of them for your living room and the other for the bedroom…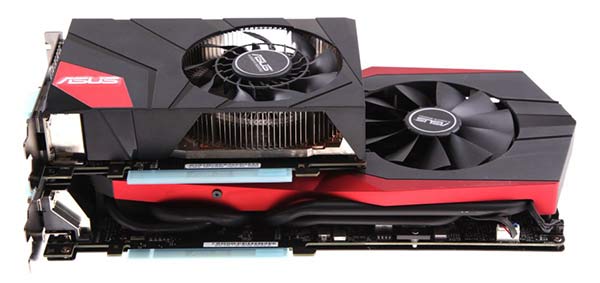 Unfortunately this latest tease still provides no availability or pricing information. As a reminder, the specifications of the ASUS GTX 970 DC Mini are reproduced below.
GTX970-DCMOC-4GD5 specs
Engine Clock: GPU Boost Clock : 1228 MHz, GPU Base Clock : 1088 MHz
CUDA Cores: 1664
Memory Clock: 7010 MHz ( GDDR5 )
Memory Interface: 256-bit
Interface: DVI Output : Yes x 1 (DVI-I), Yes x 1 (DVI-D), HDMI Output : Yes x 1 (HDMI 2.0), Display Port : Yes x 1 (Regular DP), HDCP Support : Yes
Software: ASUS GPU Tweak & Driver
Dimensions: 17 x 12.19 x 4.07cm (6.7" x 4.8" x 1.6")