A new rumour suggests that Nvidia GeForce GTX 880 and GTX 870 graphics cards based upon the Maxwell architecture will arrive in Q4 2014. Sweden based SweClockers heard this information via some of its 'partner manufacturer' sources.
PC enthusiasts have been waiting for more Maxwell architecture graphics cards for desktops following the architecture's debut on the mainstream GTX 750 Ti in February. HEXUS found this first member of the Maxwell stable to offer excellent performance per watt while running cool and quiet, so represented a tantalising taste of what Maxwell could bring to higher end chips later this year.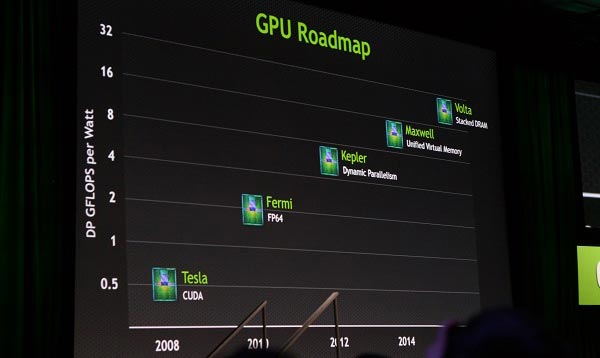 SweClocker's industry sources say that the Nvidia GeForce GTX 880 and GTX 870 graphics cards, that are going to arrive later this year, will be made on TSMC's 28nm process. It appears that TSMC won't be making any 20nm GPUs until next year. Next year's process reduction will provide both Nvidia and AMD with better performance, thermals and so on. However it seems like Nvidia didn't want to wait that long to kick off production of the 800 series for desktops. Perhaps when 20nm chips can be made it will start an 800 Ultra range.
The new Nvidia GeForce GTX 880 and GTX 870 graphics cards are expected to be powered by the GM204 GPU, which is the successor to the GK104, however this isn't certain. In these higher end parts the second generation Maxwell architecture should bring more than simply higher performance features, says SweClockers.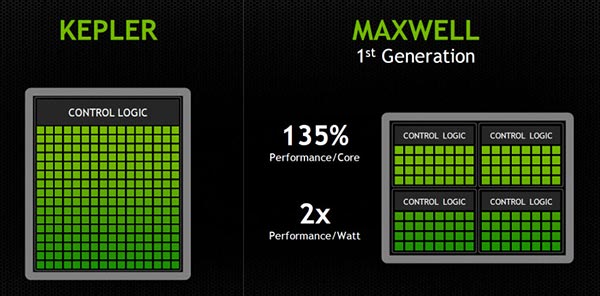 What further improvements could the second generation Maxwell bring?
The high end 800 series desktop cards are expected to land in October or November, hopefully we'll be able to collect more details of the features and specifications of these graphics cards by then.