Both the green and red teams have been busy preparing new graphics drivers for for the launch of Watch Dogs today. Nvidia has had a lot of fingers in the Watch Dogs development pie and also announced a Watch Dogs GeForce GTX bundle last month so it really should have better performing drivers and optimisations for this 'The way it's meant to be played' game.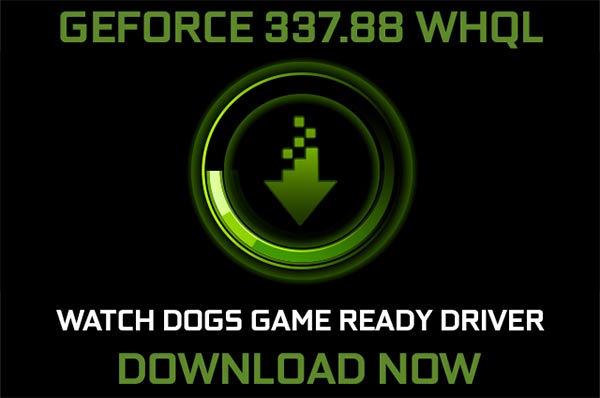 Nvidia GeForce 337.88 WHQL
The headline improvement for Watch Dogs players with the latest Nvidia GeForce 337.88 WHQL drivers is a whopping boost to frame rates by "up to 75%". These drivers are billed as "an essential upgrade for Watch Dogs," by Nvidia.
To mark the Watch Dogs launch the green team also provides an extensive Watch Dogs Graphics, Performance & Tweaking Guide detailing all the maximum settings users can expect to run at, depending upon the GPU equipped. You can refer to the table provided, to match your settings to Nvidia's provided optimal settings, or of course you could use the GeForce Experience app which will auto-apply the best settings for you taking into account both your GPU and CPU, "as well as many additional factors".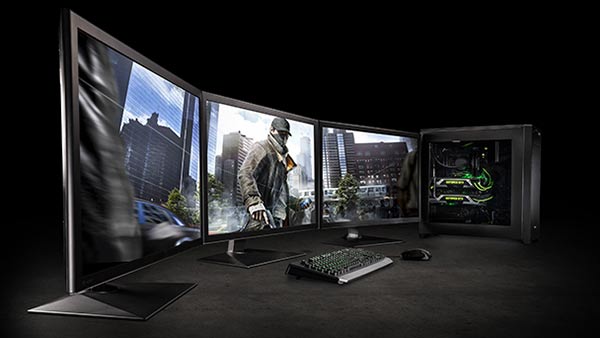 Nvidia informs us that "at minimum, a GeForce GTX 770 is required for max setting gameplay, sans hardware anti-aliasing". However a "near-identical experience" can be garnered from a GeForce GTX 760, 680, 670, and 660 Ti GPUs.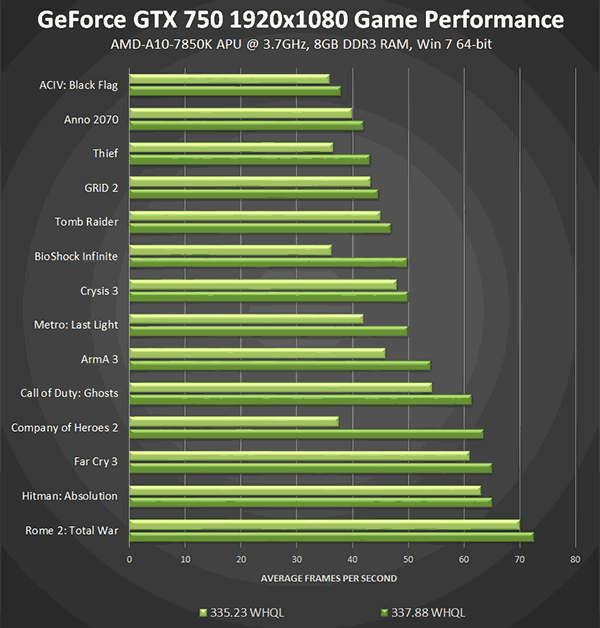 The new WHQL driver also offers DirectX 11 and SLI performance optimisations. Notable examples of other games which will benefit from the latest driver include; Assassin's Creed IV: Black Flag, Batman: Arkham Origins, Battlefield 4, BioShock Infinite, Call of Duty: Ghosts, Far Cry 3, Hitman Absolution, Sleeping Dogs, Sniper Elite V2, Star Swarm, Thief, Titanfall, Tomb Raider, and Total War: Rome 2 – and others. You can read more about these new drivers and also the full list of 14 new and updated SLI profiles on the Nvidia driver news blog page. Get the new drivers here.
AMD Catalyst 14.6
These drivers are expected to be launched later today but VideoCardz already has some details about what they will include. A key feature of the update is said to be the introduction of Eyefinity 3.0. This update will allow multi-screen users to mix displays with different resolutions in various permutations – all running at their native resolutions. Two modes are available to choose to suit end users, 'fit' and 'expand'. See some examples below.

We also hear that Mantle will be supported on AMD notebooks which use the Enduro battery enhancement technology. Last but not least we are told that AMD's Catalyst 14.6 should provide a performance boost to Watch Dogs, Thief and Murdered Soul Suspect. Watch Dogs is said to perform between 25 and 28 per cent better. Additionally using a new CrossFire profile for Watch Dogs users could achieve up to 99% performance scaling.
When they become available the Catalyst 14.6 drivers should appear here.