Over the course of a two-day event held in Montreal this week, Nvidia made a key announcement that should pique the interest of those interested in PC graphics and gaming.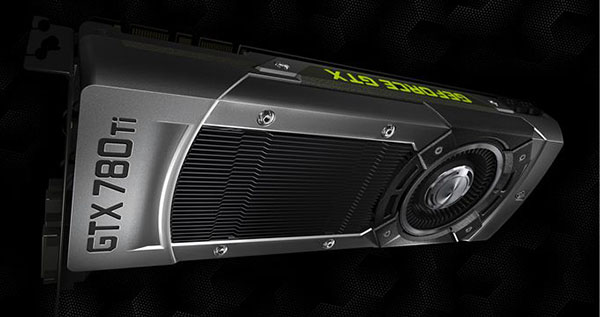 Nvidia boss Jen-Hsun Huang unveiled the GeForce GTX 780 Ti, described as the "best GPU that's ever been built." No official specifications have been put forward as yet, unfortunately, but there are at least two methods by which Nvidia could increase the performance of the existing GTX 780 to levels that would warrant such a performance accolade.
GTX 780's bigger brother, the GTX Titan, uses an incomplete GK110 die - one that can harness 2,880 processors. Titan grabs 2,688 shaders while GTX 780 makes do with 2,304, with the Titan and GTX 780 dropping one and three SMX units from the full-fat die, respectively. It's possible that GTX 780 Ti has all 15 SMX units enabled, providing a wider, faster architecture that lays the foundation for best-in-class performance.
Secondly, Nvidia may choose to increase the frequencies of the base GTX 780 for superior performance. We've seen overclocked GTX 780 cards handily beat a Titan in many benchmarks, and it wouldn't take much frequency persuasion for this to be the case for an Nvidia-released GPU.
So why go to this bother, you may ask? Unless you've been living under a rock, AMD is set to fair to launch the Radeon R9 290X - a card that, if you believe the hype, is fundamentally faster than GTX 780.
AMD is likely to launch first, most likely at the end of this month, though Nvidia has said the GTX 780 Ti is scheduled for a mid-November release. Conjecturing heck of a lot, both should come in at the same pricing levels - $649 or so - and we wait with bated breath to see which of the two companies has the single-GPU crown in 2013. Who do you back? Nvidia or AMD?