AMD is holding a press event in Hawaii this week. The main topic of conversation is the announcement, under NDA, of the company's next-generation Radeon graphics cards.
The web being what it is, benchmarks and rumours of this new card have been propagating through the usual channels. The consensus, which we can neither confirm or deny at this point, is that AMD's soon-to-be champion GPU will give Nvidia's GeForce GTX Titan at least as good as it gets.
Whetting appetites, then, AMD showcased said high-end card on a battleship last night (that's a way to make an entrance, right?). We thought it only fit and proper to take a few pictures of it resting on our dinner table.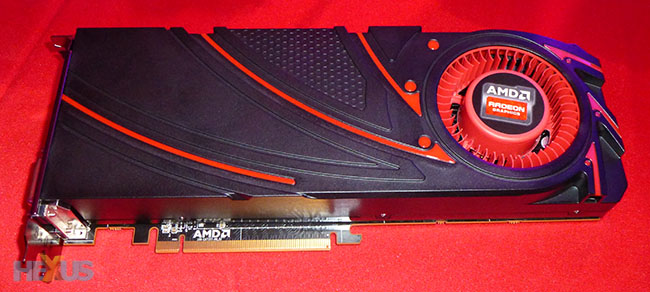 First, the reference card doesn't look like that posted on leaks thus far. Encased in a muscular frame but retaining the same blower-type cooling present on modern Radeons, the card is suitably well-built. Though impressive in physical form, we still prefer the clean lines and industrial design of the GeForce Titan.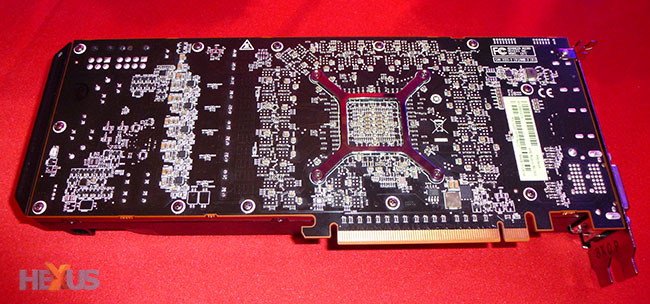 A peek at the sticker confirms that the range-topping card - supplanting Radeon HD 7970 GHz Edition in the AMD stack - is indeed called the R9 290X. A couple of aspects to note here; the usual CrossFireX connectors aren't present and the number of memory chips, contained on the topside, suggests the card may well use an ultra-wide, 512-bit memory bus, most likely via a 4GB frame buffer.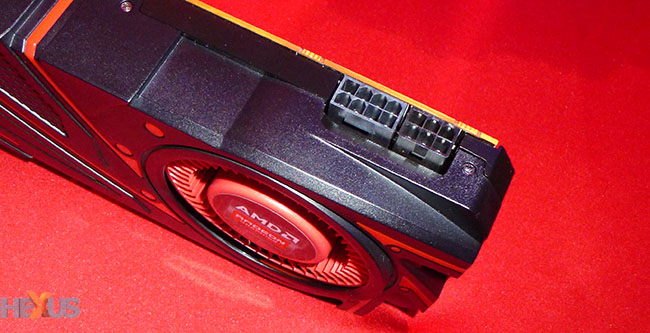 Power is sourced through the usual high-end arrangement of 8-pin and 6-pin PCIe connectors, intimating a full-on load comparable to the competition.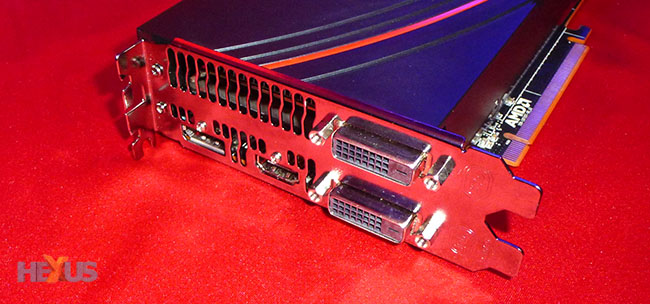 Outputs are standard, too, with two DVI alongside DisplayPort and HDMI.
Performance?
From what we have learned thus far from snatched conversations, AMD, it seems, has gone down the same route as Nvidia in designing a card for single-GPU leadership. This means an architecture that relies on parallel width more than frequency. It is reasonable to assume the R9 290X is clocked in lower than Radeon HD 7970 GHz Edition, though compensates for this shortfall through implementing significantly more compute units fed via a fatter memory bus. Reminds us of the relationship between GTX 780 vs. GTX 770.
We believe the R9 290X's real competition isn't the Titan, because that's a GPU sold in tiny quantities. Rather, the same-architecture GeForce GTX 780 - and we have looked at many - should be firmly in the Radeon crosshairs.
Conjecturing somewhat, a Radeon card that can outmuscle overclocked GTX 780s but costs <£500 could prove to be the best upgrade for the well-heeled enthusiast.