Some leaked pictures, specifications and even gaming review benchmarks for AMD's Hawaii R9-290X GPU appear to have leaked this weekend. The new GPU, part of the AMD Volcanic Islands family, is expected to be officially unveiled on Wednesday in Hawaii at AMD's special event. These early leaks, if true, suggest that the new AMD Hawaii R9-290X GPU will take the crown from the Nvidia GeForce Titan, as the fastest single GPU graphics card.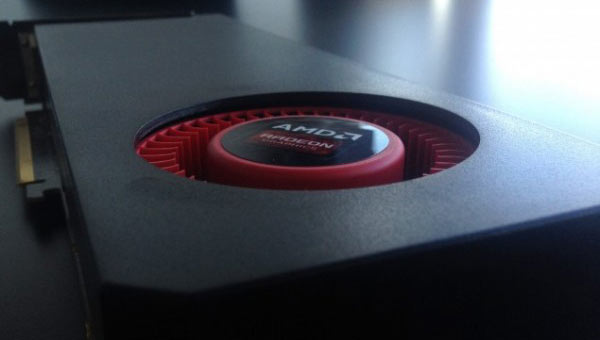 Picture by Johan Andersson, Technical Director of Dice's Frostbite Engine
Please take a look at the table below, taken from videocardz.com, which compares the R9-290X with other top of the range cards currently on the market. The unknown GPU config for the R9 290X in this table is thought to be 2816 : 176 : 44 (2816 Stream Processors, 176 TMUs and 44 ROPs) according to more recent reports.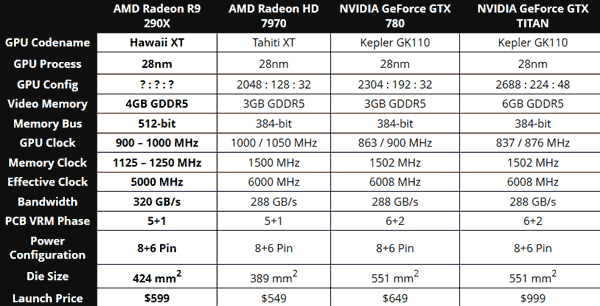 Early benchmark testing puts the new Hawaii GPU equipped card ahead of Nvidia's Titan in most of the games tested including; Alien vs Predator 3, Battlefield 3, Company of Heroes 2, Stalker: Call of Prpycat, Tomb Raider: Reboot. Losing out in Metro: Last Light and BioShock: Infinite and neck and neck in Crysis 3 depoending upon AA settings. Interestingly AMD's new GPU was behind the Titan in all benchmarking programs tested including Unigine Valley, 3D Mark Fire Strike and ratGPU. A comprehensive set of screen shots for these benchmarks can be viewed on videocardz.com.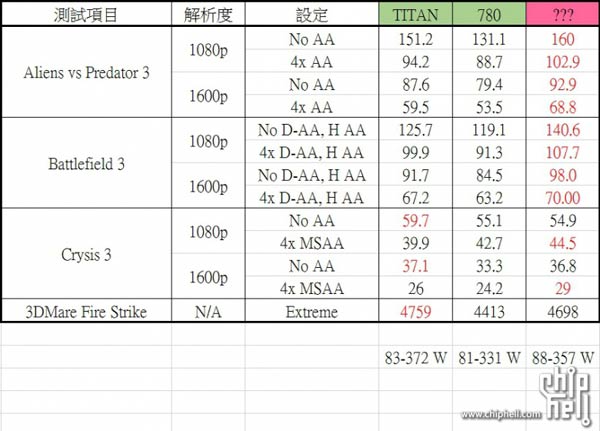 Chiphell compiled a few benchmarks for you to compare the new AMD GPU
with the best from Nvidia's current crop.
If AMD's 28nm Hawaii R9-290X GPU can perform roughly as shown in these leaked benchmark results and does so at a price which addresses the "traditional enthusiast GPU" market, the new cards will be a very warmly received. A recent interview with AMD's Matt Skynner indicated that pricing could be much lower than the "ultra-enthusiast" $1k level.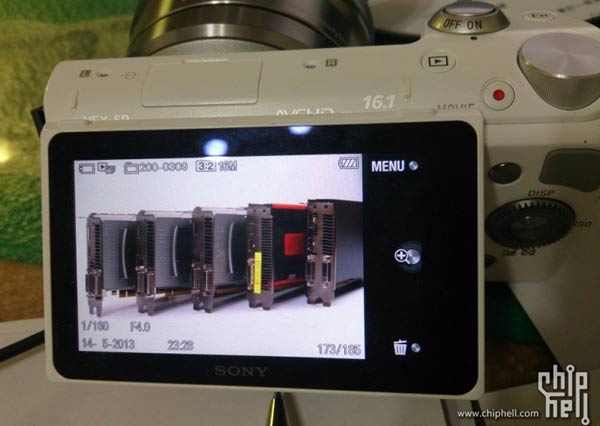 We expect AMD's new range of graphics cards to be available in mid-October 2013. The live streamed Hawaii event kicks off on 25 September 2013 at 3 pm EDT (that's 8pm here in London).