A couple of weeks ago ASUS showed off some pictures and revealed a few details of its forthcoming GTX 670 DirectCU Mini: Small Size, Full Power graphics card on its Republic of Gamers (ROG) site. Now SweClockers has managed to round out the details of this up and coming mini graphics card and also published the first full product image.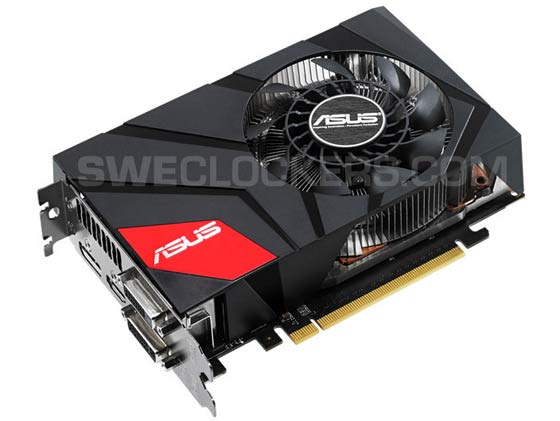 SweClockers informs us that ASUS is intending to launch its GeForce GTX 670 DirectCU Mini in late April. ASUS has noted a resurgence in the trend for SFF PCs of late and wants to make powerful add-in-boards to complement the powerful desktop processors that have dropped their power consumption over the years. Graphic cards have seemed to follow the opposite trend to processors, getting ever larger and more power hungry "They accommodate physically larger cores, additional memory, power circuitry and enlarged coolers, to the point that they often dwarf mini-ITX motherboards, making it difficult to find cases to accommodate them," writes Alex Mankz on the ASUS ROG Blog.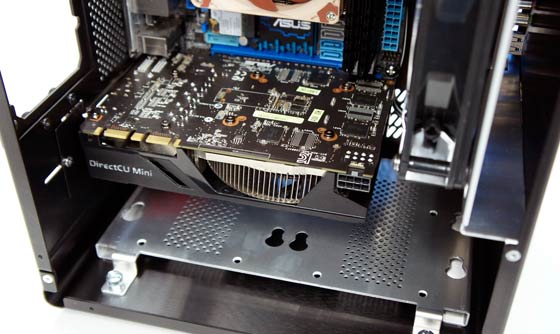 ASUS has matched its GeForce GTX 670 DirectCU Mini to the length of a mini-ITX board. It's a dual slot solution of 17cm (or 6.75-inches) in length. Of course the cooling solution on the board also fits within these parameters. The cooler is "an all new DirectCU cooler with patent-pending fan design and vapor chamber, enabling the full DirectCU cooling potential in a smaller space." Furthermore, there are benefits beyond the size; "The new fan design angles airflow over key components on the card, and when coupled with ASUS's Super Alloy Power components, which last up to 2.5X longer than reference parts, results in a perfectly stable and long lasting user experience as good or better than larger GTX 670′s."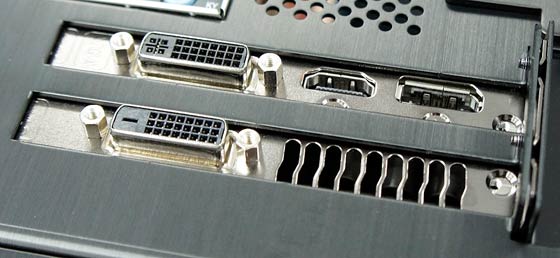 Let's have a look at the rest of the specs:
Nvidia GK104 Kepler graphics chip with 1,344 CUDA cores, boost frequency of 1006 MHz
2GB of GDDR5 memory clocked at 6008 MHz, 256-bit memory interface
Supports up to four displays natively via dual DVI, HDMI and DisplayPort outputs
Cooler includes copper vapour chamber and 80mm fan
Construction using "Super Alloy Power" durable components
Single 8-pin PCI-e power connector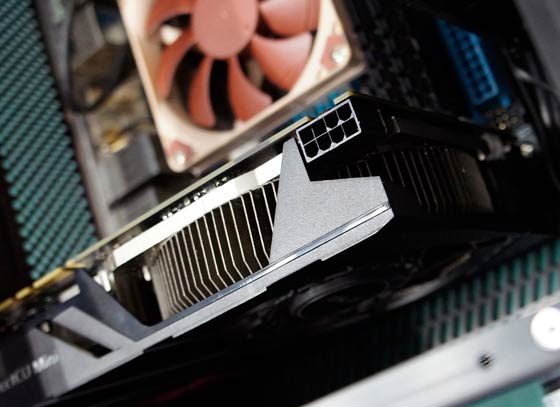 We've reviewed several Nvidia GTX 670 cards before at HEXUS so if you want a reminder of the kind of performance you should get with this new mini edition, you can take a look though those. Unfortunately there are no pricing indications as yet but users should expect to pay some kind of premium for ASUS's miniaturisation efforts when the card is launched in April.