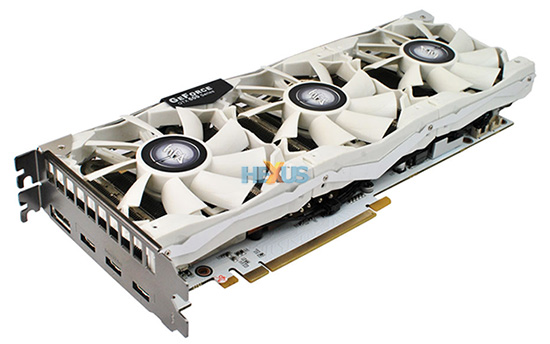 KFA2's GeForce GTX 680 LTD OC is a monster of a graphics card, and we quite like the black-on-white colour scheme of the existing model, but there must have been calls for an all-white variation as such a card is winging its way to retail.
The revised model, pictured above and below, is essentially the same GTX 680 LTD OC given a lick of white paint and it sure does look smart - particularly if you're in the midst of planning a winter-themed build.
We're led to believe the card will be in stock in January 2013, but the underlying specification doesn't appear to have changed. In keeping with June's LTD OC, next year's all-white LTD OC V4 will feature an NVIDIA GK104 core overclocked from 1,006MHz to 1,150MHz (plus GPU boost, of course), and a standard 2GB GDDR5 buffer clocked at 6,008MHz.
There's no word on pricing just yet, but seeing as KFA2 has elected not to double up to 4GB of memory, we'd expect to see this one land at under £450.