Folks weren't exactly queuing up to buy AMD's Radeon HD 7750, but the baby in the 7000-series range always had potential; we all agreed it had the makings of a good passively-cooled card.
We've been wondering who would bite first and it turns out it's Sapphire with the launch of the HD 7750 Ultimate.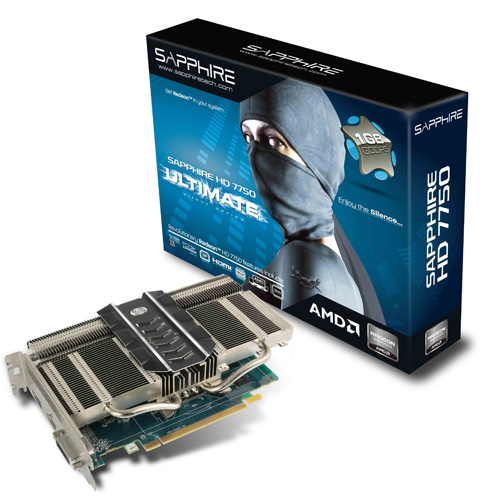 Introduced as the latest incarnation of the company's silent Ultimate line, the 7750 variant sports a meaty heatsink that vows to cool the Cape Verde Pro GPU with no airflow other than what's provided by your chassis.
The lack of a GPU fan of course makes this a no-noise solution, and Sapphire's not shy in talking up its HTPC potential. According to the manufacturer, the HD 7750 Ultimate is "believed to be the fastest passively cooled 128-bit graphics card on the market," and with integrated HDMI 1.4a it'll happily support stereoscopic 3D as well as next-generation 4K displays.
There's no mention of pricing just yet - or indeed how well the cooler performs - but Sapphire reckons the HD 7750 will be making an appearance at various retailers any minute now. Is passive cooling enough to make the 7750 more attractive? Let us know what you think in the comments below.