Colorful is busy preparing its GeForce GTX 560 Ti iGame graphics card.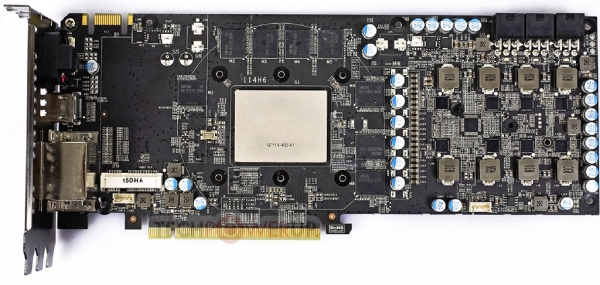 The PCB itself is apparently almost as long as a GF110-based one, and power delivery comes courtesy of an 8-phase VRM. With three 6-pin power connectors, the board can apparently enjoy up to 300W of juice. and is also kitted-out with driver-MOSFETs and high-grade chokes.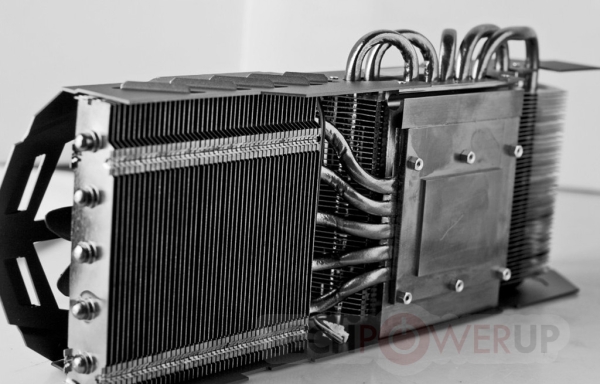 There's no word on clock speeds, but with all that power at hand, the GTX 560 Ti iGame is expected to pack quite the factory-overclocked punch.
The cooling solution appears to be quite the beast too, and looks like a dual-fan setup with multiple heatpipes. There's also a backup EEPROM chip, and what is apparently a mini PCIe slot on the front of the PCB. In addition, there's apparently something that resembles a SODIMM slot on the back of the PCB, but no word (yet) on what functions it will perform.
Image Source: techPowerUp!