HIS has called upon the cooling know-how of ZALMAN, to launch its 6670 iSilence 4 graphics card.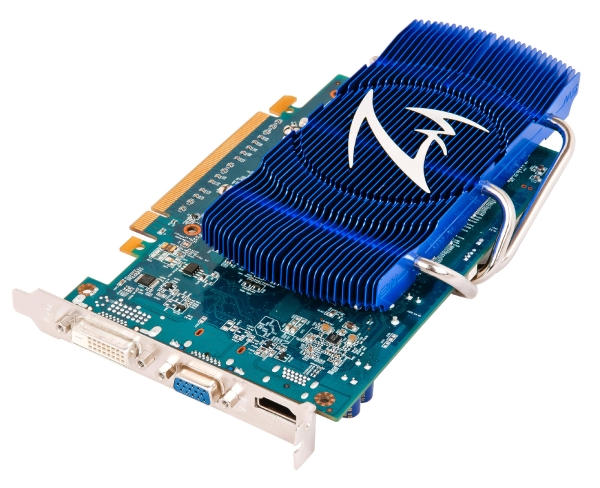 Powered by AMD's Radeon HD 6670 GPU running at 800MHz, the 6670 iSilence 4 is kitted-out with 1,024MB DDR3 RAM - running at 1,600MHz - and is expected to fetch an RRP of £78.
The iSilence 4 cooling solution is fanless, and takes advantage of ZALMAN's patented Variable Fin Profile (VFP) design, to deliver maximum cooling efficiency. What's more, we're told that the heatsink's positioning makes the solution compatible with multi-GPU setups.
HIS positions the 6670 iSilence 4 as being the ideal solution, for home entertainment enthusiasts.