Having become accustomed to PCI Express, we'd almost forgotten about the good ol' Accelerated Graphics Port (AGP).
We're certain most of our readers have moved on (and if you haven't, shame on you), but Sapphire tells us that AGP graphics cards continue to sell well throughout Europe. That sounds like an opportunity, and it's hoping to take full advantage with this: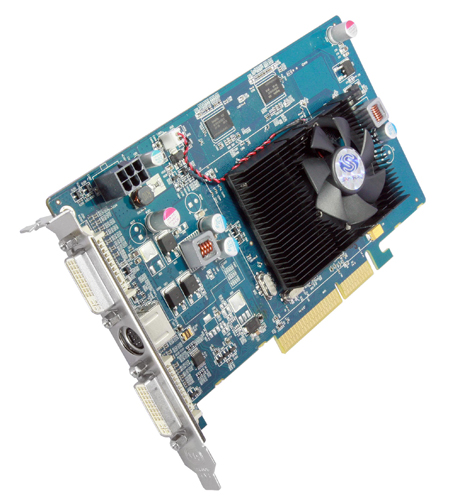 That's AMD's Radeon HD 4650 GPU armed with an AGP interface supporting both 8x and 4x speeds. Great news for those with ageing systems in need of an upgrade, but there are a few provisos to be aware of. The Radeon HD 4650 AGP card features dual-link DVI and a single HDMI dongle is bundled in - users should note, however, that audio over HDMI isn't possible due to the limitations of the AGP bus.
Still, it isn't everyday an AGP user can tout 320 stream processors, 1GB of memory interfacing via a 128-bit bus, support for DirectX 10.1 and hardware-acceleration for high-def media. We've yet to hear a mention of pricing, but the card's complete specification is detailed by Sapphire as follows:
ASIC
Radeon HD 4650
Bus Interface
AGP 8X/4X
Memory
DDR2 1024MB / 128bit
Clock Speed
600 Eclk /400MHz Mclk
Cooling System
Single slot active cooler
Bracket
Full Height
Display Support
2x DL-DVI-I/HDTV-out
VGA (via adapter)
HDMI (DVI-to-HDMI adapter), video signal only
HDCP
Yes
External Power
1 x 6 pin power connector
Standard Accessories
HDTV out cable adapter x1
S-Video to Composite adapter x 1
6 pin to 4 pin power adapter x 1
DVI to HDMI Adapter x 1
DVI to VGA Adapter x 1