Just the other day, Inno3D provided a quick first look at its single-PCB GeForce GTX 295 iChiLL Black Series. We thought the card looked pretty cool back then, but Inno3D's doing its best to lure the hardened enthusiast, and there's no better way than this: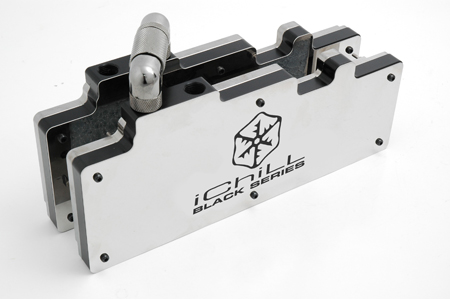 That's Inno3D showing off two of the cards in tantalising SLI action. That's two of the world's fastest graphics cards, water-cooled, pre-overclocked, and looking downright sexy.
The card's GPU and memory will be clocked at 600MHz and 2,160MHz, respectively, and it looks like Inno3D's using Bitspower waterblocks and fittings, too, so we'd expect a high-quality finish. One more glamour shot for today.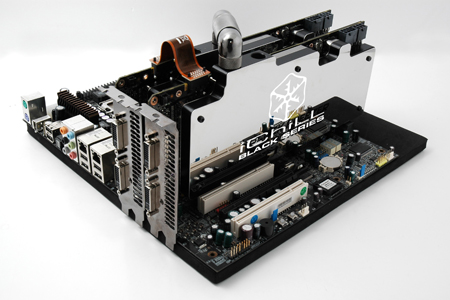 We see so many graphics cards pass through our labs that our enthusiasm can occasionally waver. Hats off to Inno3D, though, this is a titillating piece of kit, and that ultra-shiny finish is probably as e-peen enhancing as it gets.
Still no word on availability or pricing, but let's face it, they're hardly going to be limiting factors if you're in the market for SLI'd GTX 295s.