Sapphire has today added to its Radeon HD 4000 series with the launch of a revised Radeon HD 4850 graphics card.
The new design, pictured below, provides a rejigged PCB layout and a dual-slot cooler with a copper core. Sapphire states that the new design will provide quieter operation, and the card will ship this week at a lower price than the original launch model.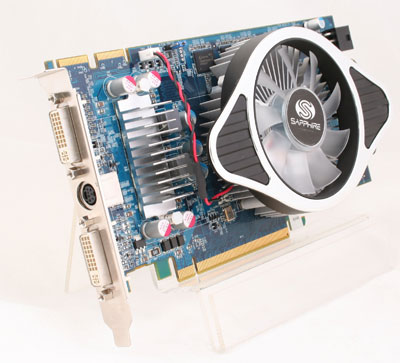 Despite the revised cooling solution, the card won't offer any additional oomph. It'll feature a reference core clock speed of 625MHz and a standard 512MB of DDR3 memory clocked at 993MHz.
Unlike the overclocked TOXIC edition, Sapphire has decided against branding this new card. It's simply the Radeon HD 4850, and we therefore presume that it'll phase out the original model.
Official press release: SAPPHIRE Steps up HD 4800 Series with new HD 4850 model