AMD Radeon RX 6800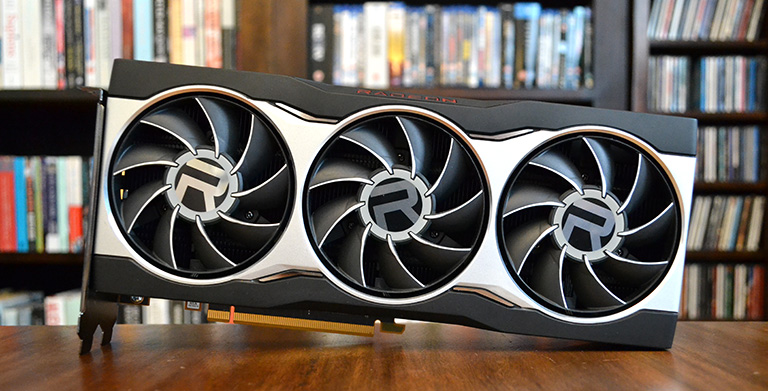 The Radeon RX 6800 appears to look exactly the same... yet the devil is in the details. AMD has used the same styling in a more restrained manner.
It measures the same 267mm long and 120mm high but is presented in a strict dual-slot form factor, which is a boon for those of you looking to house it in a SFF PC. AMD can use a smaller cooler as the Radeon RX 6800 pulls a maximum 250W, or 50W below the XT. The mirrored accents remain though they're even smaller on this iteration.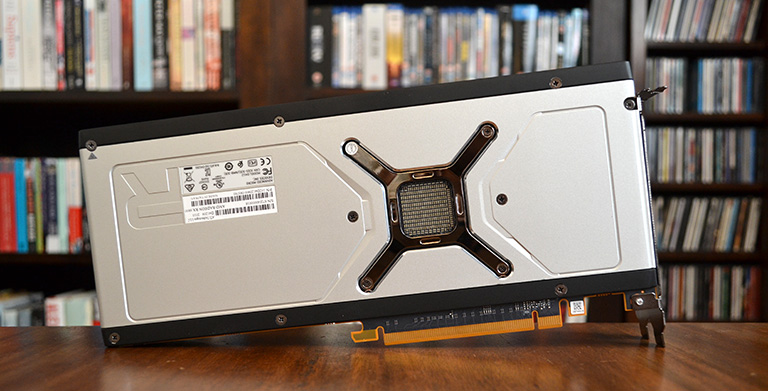 The rear, too, is a copy of its bigger brother, and that's no bad thing save for the exposed brace.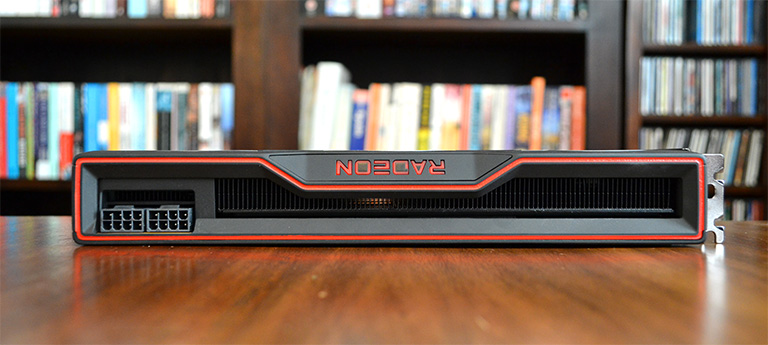 The side profile of the Radeon RX 6800 makes it look like a squashed version of the XT part. A smaller heatsink and overall profile reduces weight to 1,385g. Still significant, of course, yet the robust build quality translates to no GPU sag when installed in a system.
RX 6800 retains the sidelit logo. The default red colour matches better with the card's design. Dual 8-pin connectors are standard and thus don't need any fancy adapters.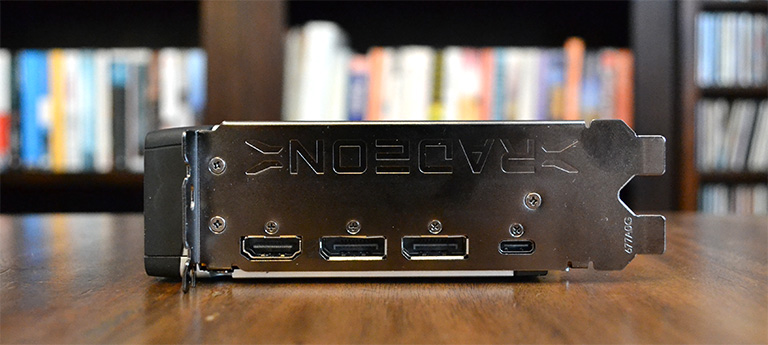 The fingerprint magnet that's the I/O bracket is exactly the same, and we reckon it would look better if it was anodised in dark grey.
We'd love to tell you about in-game speeds and feeds, temps and noise. Those will have to wait until Wednesday. For now, AMD's off to a good start from a pure aesthetic and build point of view.
What do you think? Has AMD upped its game in more ways than one? Let us know your thoughts.