Jon Peddie Research (JPR) has published its latest Market Watch report on the PC graphics industry. It headlines the report by stating that there has been a "sharp rise in global GPU shipments" in Q3 2019, but most notable are the spikes in specific graphics chip categories. For example, the green team did especially well in quarterly terms - Nvidia shipments "showed a giant 38.3 per cent increase from last quarter".

Even though Nvidia looks rampant, it doesn't mean there was no shipment growth for its rivals. For example, AMD's overall GPU shipments (including APUs) grew by 8.7 per cent in the most recent quarter. Meanwhile, it is noted that more than 32 per cent of new PCs shipped have a discrete GPU and the current attach rate for GPUs is 128 per cent.
There is some insight provided about Nvidia RTX graphics cards sales too. JPR says Nvidia has enjoyed a transformational quarter where it cleared inventory and ramped up supplies of new products. The upper echelon GeForce TX gaming line accounts for 66 per cent of Nvidia's gaming revenue.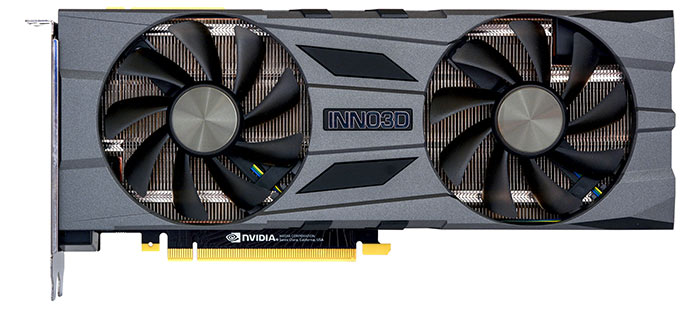 A summary of key figures from the latest JPR report are bullet pointed below:
The attach rate of GPUs (includes integrated and discrete GPUs) to PCs for the quarter was 128% which was up 1.7% from last quarter.
Discrete GPUs were in 32.1% of PCs, which is up 5.13% from last quarter.
The overall PC market increased by 9.21% quarter-to-quarter and increased by 3.7% year-to-year.
Desktop graphics add-in boards (AIBs) that use discrete GPUs increased 42.2% from last quarter.
JPR asserts that a growing GPU attach rate is traditionally a leading indicator for the PC industry and most systems makers are looking at 7 per cent growth in the coming quarter. This growth looks set to be stymied somewhat by Intel's manufacturing woes, commented upon only last week. To recap, Intel published a formal letter of apology for letting down customers like systems makers but vowed to invest more to meet demand as soon as possible.