A German etailer has listed HP Pavilion desktop PC systems which contain yet to be announced components from AMD. These intriguing and pleasantly styled desktop minitowers are powered by the well reviewed AMD Ryzen 7 3700X. However, some parts you might never have heard of accompany that processor inside the chassis; the AMD Radeon RX 5300XT, and a 'Promontory B550A' chipset-based motherboard.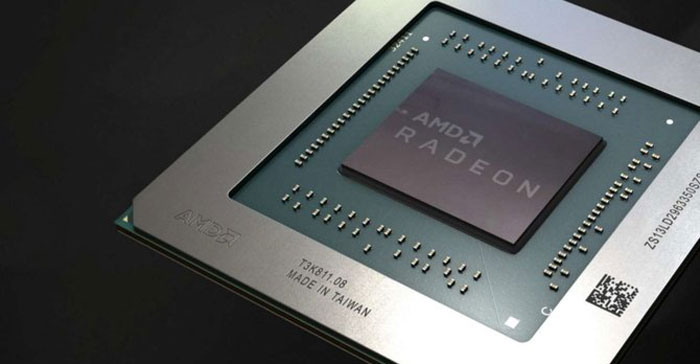 In earlier reports HEXUS has made note of the possibility of other Radeon RX 5000 series graphics cards coming shortly. Rumours about new Nvidia SKUs recently carry the reasoning that they are on the way in anticipation of AMD introducing new competitive graphics cards to the consumer market. Earlier this month we saw rumours bubbling up about AMD Radeon RX 5600 and RX 35800 series graphics cards based upon Navi 14 and Navi 12 GPUs, respectively. However, what GPU(s) the RX 5300 cards are based upon is quite a mystery – it could even be a Polaris rebrand.
What we do know, if the retailer hasn't just inputted semi-random gibberish, is that the AMD Radeon RX 5300 XT comes equipped with 4GB of GDDR5 RAM. There are 3x DP ports and 1x HDMI port on its backplate.
Another of the oddities about this system is the use of the 'Promontory B550A' chipset-based motherboard. This is a mid-range previously unreleased motherboard chipset suited to the mid-to-lower-end CPUs in the Ryzen 3000 family. Such motherboards will be cheaper largely as they skip PCIe 4.0 support and the stringent signal path standards boards like the X570 adhere to. Furthermore, B550 is likely to be an ASMedia design, rather than coming out of AMD.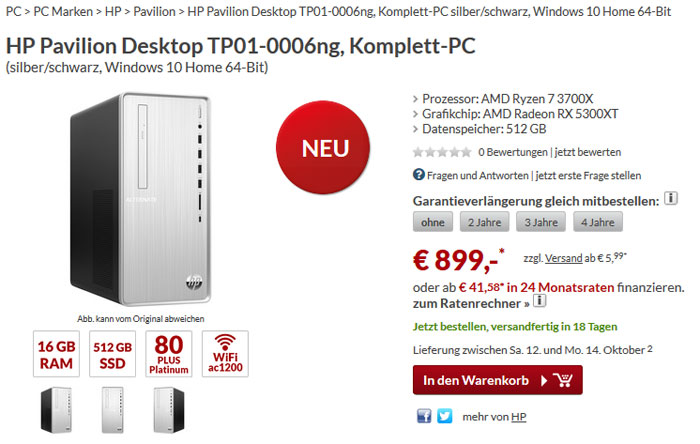 The systems advertised by the etailer have some other attractive component choices like 16GB RAM, 512GB of fast storage [M.2, via PCIe, SSD], an 80 PLUS Platinum PSU, a slimline DVD burner, and wireless connectivity as standard (Wi-Fi 5, Bluetooth 4.2). HP's upcoming system linked below is advertised at €899 with availability for early October. Thus we should be looking at a similar timescale for the Radeon RX 5300 series and perhaps some other components to be launched.
Source: Alternate.de via ComputerBase and VideoCardz.