The Sapphire RX 5700 XT Nitro+ OC has been listed by Amazon France. The graphics card, which has yet to appear on the official Sapphire web site, will be a triple fan cooler overclocked high-end alternative for the existing Sapphire Radeon RX 5700 XT Pulse (dual fan cooler) design.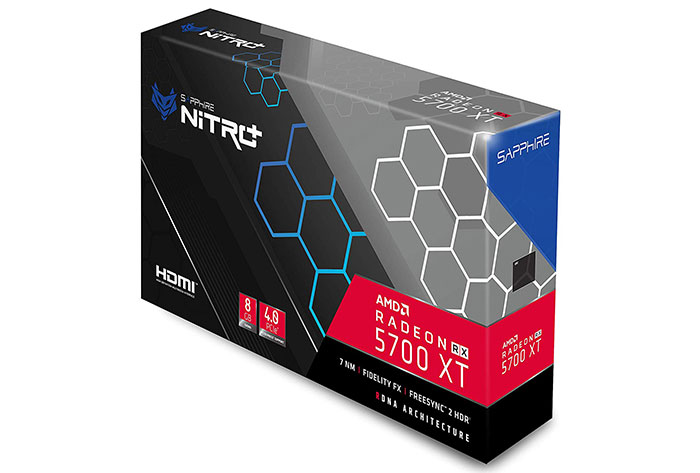 Unfortunately for us nosy types, the Amazon France listing omits most of the tech specs we would wish to discover ahead of launch, but some knowledge of this premium card can be gleaned through looking at the limited description, plus images of the graphics card and packaging.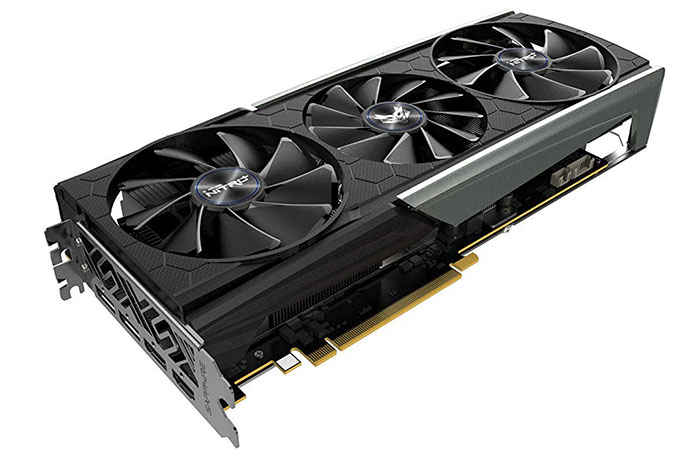 The Sapphire model '11293-03-40G' is a triple-slot solution that brings with it a pair of HDMI ports, and a pair of DP ports. Peering at the pictures, and checking the VideoCardz report on this finding, you can see that this triple (alternative spinning) fan card has two 8-pin power connectors. The linked site offers up an additional image - of the card backplate side - from one of its sources (image below). You can see the substantial cooler extends somewhat beyond the PCB.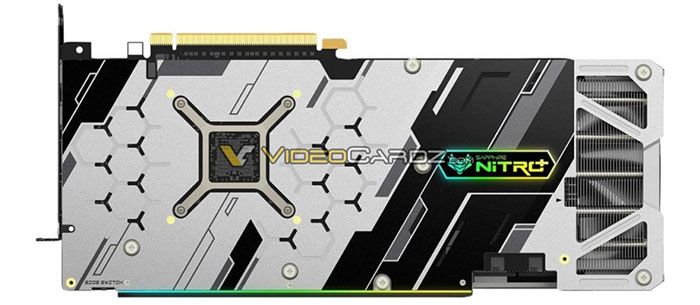 While Amazon France lists this card at €479.00, its availability date range is rather woolly at 17th Oct to 3rd Dec. VideoCardz's report agrees the stated price is correct but says that the card will launch much earlier - on Monday, 16th September.
HEXUS reviewed the Sapphire Radeon RX 5700 XT Pulse 3 or 4 weeks ago, and it won an Approved rating thanks to the quality cooler, dual-BIOS, 0dB fans, and other Sapphire niceties. It could have fared better with keener pricing (Retail £439 here in the UK) and more reliable overclocking. The Nitro+ is likely to be even more expensive and one wonders whether any further OC potential will be worthwhile given our experience with the Pulse.