A new version of HWiNFO was released yesterday. This is a professional hardware information and diagnostic tool supporting the latest PC components, industry technologies, and standards. Thus it is frequently updated with the newest PC hardware profiles. Its update pace can even get ahead of officially known components, and it is thus has been the source of leaks, as has the similar AIDA64 tool.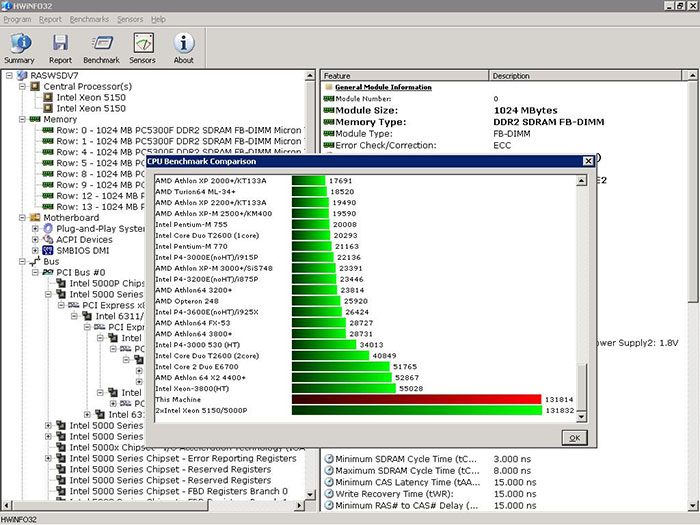 HWiNFO v6.04 is now available and the release notes are available to peruse in the official forums. As spotted by @Komachi on Twitter, via TweakTown, the release notes includes the following very interesting list of changes:
Full AMD Radeon VII monitoring support.
Added Intel Cooper Lake and Snow Ridge.
Improved configuration of tray icons.
Improved support of multiple devices behind Intel VROC.
Added monitoring of Corsair Platinum series (H100i, H115i) coolers.
Improved AMD Zen2 support.
Added reporting of TDC and EDC limits for AMD Zen CPUs.
Improved detection of serial ports.
Fixed reporting on system temperature on some MSI mainboards.
Fixed occasional 0 RPM fan values on some systems with ITE SIOs.
Added preliminary support of Intel Emmitsburg.
Added preliminary support of AMD Navi.
Added reporting of DIMM temperatures via IMC on Sandy Bridge and later server CPUs.
Added several new CPU and GPU models.
Minor improvements to UI and bug fixes.
I've bolded the headlining support that has arrived in preliminary form, for the AMD Navi GPUs and Intel Emmitsburg. It is pleasing to see further indications of AMD Navi GPUs on the way, and I hope they feature heavily, and are perhaps even launched, during the AMD keynote at Computex near the end of May.
With regard to Intel Emmitsburg, this is thought to refer to the chipset codename for the upcoming Cooper Lake/Ice Lake-X platform on LGA4189. With regard to AMD CPUs, the HWiNFO v6.04 has improved its support for Zen2 chips, and added reporting of TDC and EDC (thermal and electrical design current, respectively) limits for AMD Zen CPUs. Elsewhere it is good to see the AMD Radeon VII monitoring support fully implemented.