In addition to its GDC announcements, Intel has quietly published its Processor Graphics Gen11 Architecture white paper (PDF). Intel's architectural advances have been lamented of late with the last major processor update arriving with the introduction of Skylake, which came with Gen9 graphics. Then with the Kaby Lake processor release we saw Gen9.5 graphics arrive. With the 10nm Ice Lake processors scheduled for release later this year we are expecting both processor IPC gains and a whole new approach to integrated graphics with Gen11 iGPUs.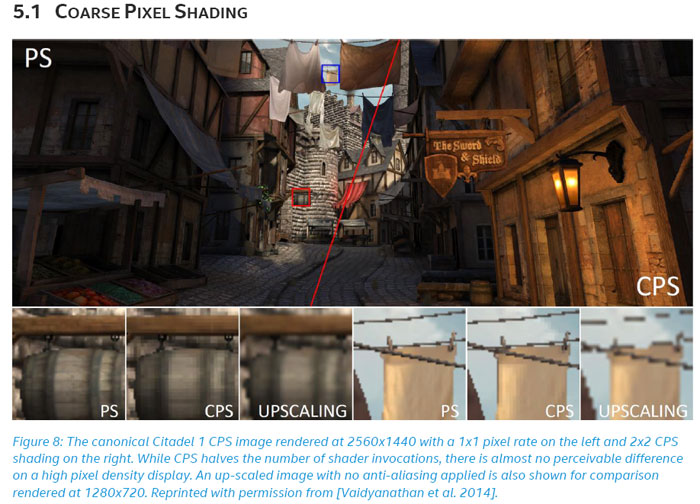 Intel's newly released PDF is a technical 33 page document that provides quite a deep dive into Gen11 graphics. You can download and view this white paper at the link above if you wish to read more about Gen11 graphics by the end of this summary article. Much of the information presented in the paper was previously divulged by Intel in its Architecture Day event, back in December, and in some other announcements. However, it is good to see it all in one place, with a sprinkling of new information and neat comparisons.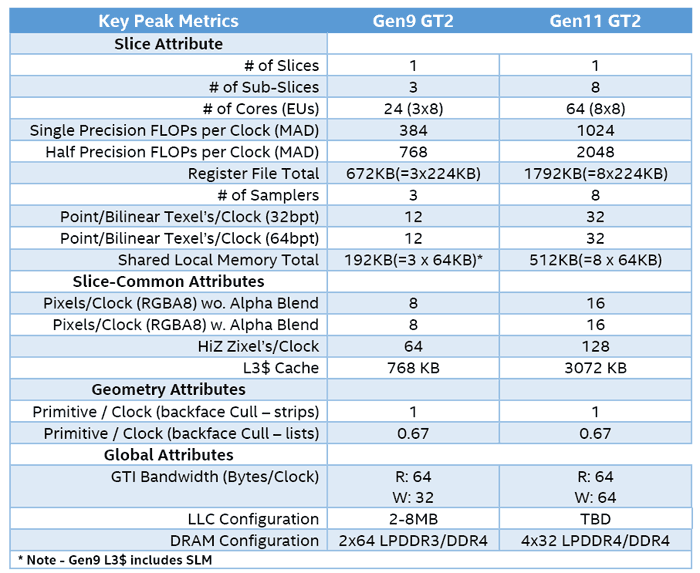 Particularly illuminating is the chart above which compares now to the future with regard to Intel iGPUs. In brief, Intel will be pushing for iGPUs with 1TFLOP performance for Gen11, backed by the use of 64 execution units (EUs), increased memory compression, increased L3 cache, using the Coarse Pixel Shading technique, implementing Position Only Shading Tile Based Rendering, plus display controller improvements, Active Sync support, and more.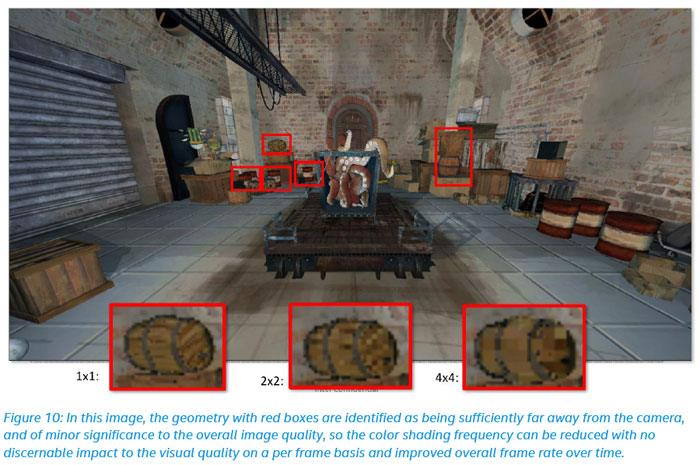 With Gen11 graphics in its 10nm processor designs Intel might be able to close in on AMD Ryzen APU graphics performance. The move could also impact the market for AMD's and Nvidia's lower-end AIB graphics products.