Nvidia's Turing launch stoked up interest in real time raytracing for providing the ultimate graphics quality in PC games. The HEXUS editor examined the Turing architecture and explained the tech behind it back in September, a few days ahead of the first reviews of the Nvidia GeForce RTX 2080 and RTX 2080 Ti graphics cards. However some gamers, and investors, have been a bit disappointed how even the top end RTX graphics cards can't sustain playable framerates beyond 1080p with 'RTX On'. Many feel this is a 1.0 tech release and mainstream desire and adoption of real time raytracing in gaming is still a way off.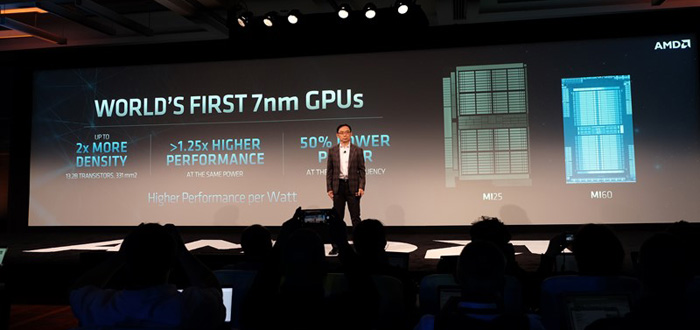 David Wang at Next Horizon
Industry watchers and enthusiasts are very interested in what AMD will do to respond to Nvidia's RTX graphics cards, and more precisely, what AMD will do with an eye on Microsoft's DirectX Raytracing (DXR), announced at the GDC 2018. Last week AMD held its Next Horizon event and announced both second-gen 7nm Epyc processors with 64C/128T, and Radeon Instinct accelerators with 7nm GPUs. We didn't learn anything about AMD and DXR at that time, however, Japanese gaming site 4Gamer talked to the Senior Vice President of Engineering at AMD's Radeon Technologies Group (RTG), David Wang, after the event and published its interview (via Tom's Hardware).
Wang said that AMD is currently focussing on improving and promoting offline CG production environments with tools such as Radeon ProRender. The SVP of Engineering thought that AMD will definitely have a response, a solution for Microsoft's DirectX Raytracing (DXR) technology - but didn't talk specifics such as timescales. From Wang's perspective, real time raytracing won't become mainstream unless / until the technology is supported from the lowest tier to the highest tier of graphics cards. Reports speculate that real time raytracing in games thus won't be focussed upon for now by AMD, leaving it to future generations.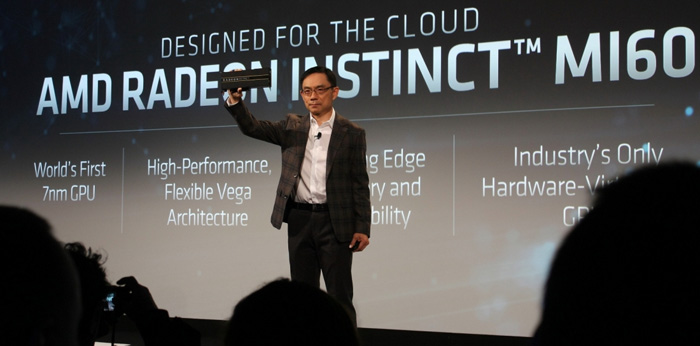 In the shorter term, AMD is rumoured to be on the verge of launching a refreshed Polaris champ, the Radeon RX 590, featuring faster clock speeds and better power efficiency. We will have to wait and see what new Vega and Navi products emerge, their capabilities, and at what market segments they will be targeted.