Vulkan multi-GPU support was announced by Khronos in March 2017 but it wasn't until Vulkan 1.1 was released in March this year that explicit multi-GPU support was added to the API. Now the first AAA game to support multi-GPU in Vulkan has been released - the action-packed Strange Brigade for PC.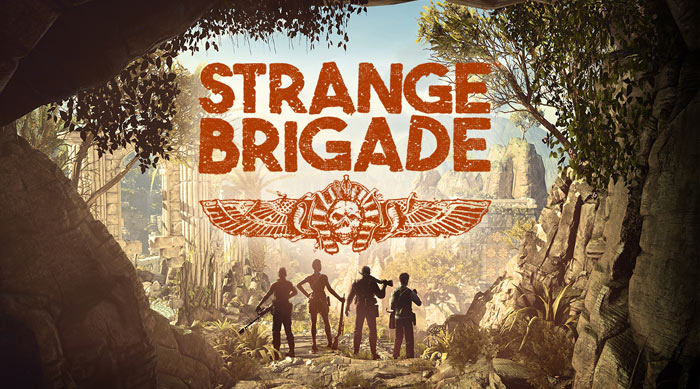 AMD crowed about the performance improvements delivered by its game ready driver for Strange Brigade, released last week. The Radeon and Ryzen maker said it worked closely with Rebellion to drive next gen API support with Vulkan and DirectX 12.
Strange Brigade offered multi-GPU scaling in DirectX 12 and Vulkan on the day of release but AMD is particularly proud of the Vulkan implementation. "The Vulkan API substantially reduces 'API overhead', the background work a CPU does to interpret what a game asks of the hardware. Enabling meaningful features, performance, and image quality, Vulkan exposes GPU hardware features that wouldn't ordinarily be accessible through OpenGL," wrote Anna Fieger on the Radeon Gaming Blog.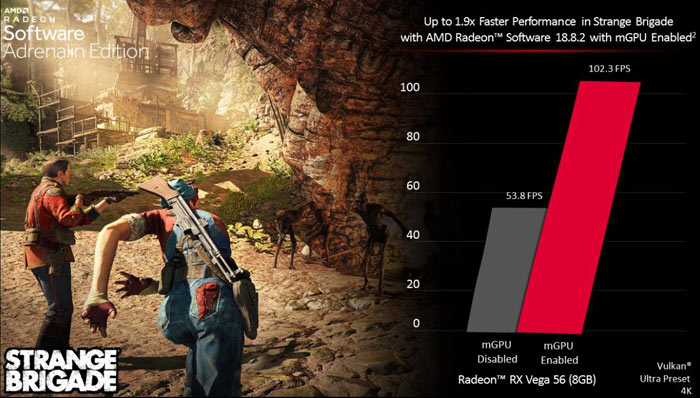 Above you can see that Strange Brigade performs admirably with multi-GPU enabled. Scaling of 1.9x performance using Vulkan with Radeon Software Adrenalin Edition 18.8.2 on two Radeon RX Vega 56 (8GB) graphics cards was observed. Vulkan multi-GPU required homogeneous GPU hardware. If you use the DirectX 12 API multi-GPU is also supported, but we haven't seen performance figures shared for this configuration.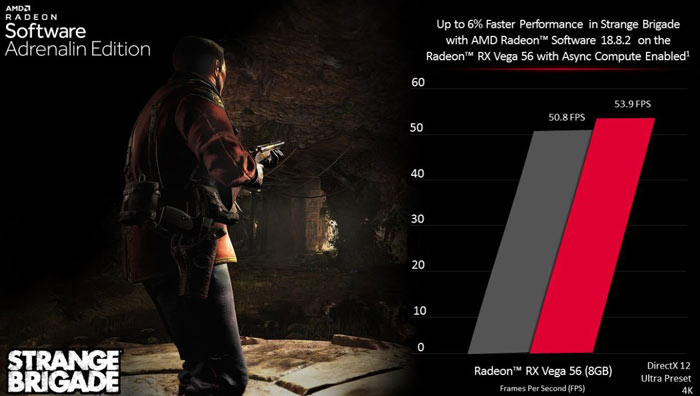 The good news for players of Strange Brigade on modern hardware doesn't stop there. AMD also worked with Rebellion on implementing Async Compute in the new game. You can see in the chart above that this gives a worthwhile fps boost on the Radeon RX Vega 56 (8GB) running in 4K resolutions.
It will be interesting to see how many future games will come with support for the likes of Vulkan/DX12 multi-GPU and DX12 Async Compute.