Back in November last year HEXUS delivered the exclusive news that Raja Koduri, the then Radeon Technologies Boss, was leaving AMD. Later in the same month it emerged that Koduri already had a prestigious new role lined up; Senior Vice President, Core and Visual Computing Group, General Manager, Edge Computing Solutions, Chief Architect at Intel. Now, Motley Fool Analyst Ashraf Eassa has Tweeted (via NoteBookCheck) that Koduri has already had a considerable impact at Intel and is looking to redefine the Arctic Sound discrete GPU to be powerful enough for gaming.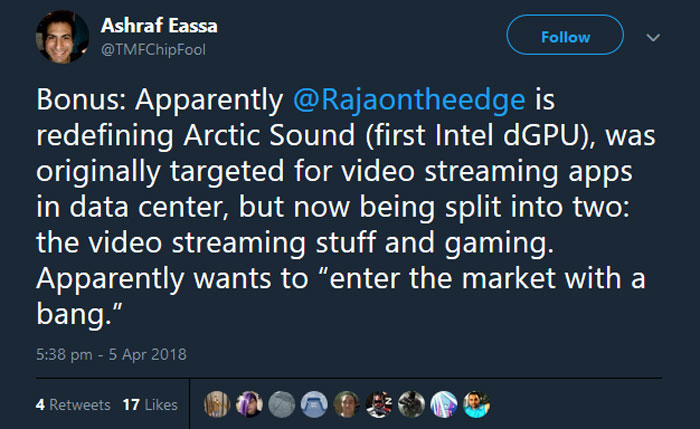 Earlier information regarding Intel's Arctic Sound GPU indicated that it was tailored for applications such as video streaming and data centre processing. However the analyst Tweet indicated that Intel has forked the project so there will be an Arctic Sound variant for PC gaming. Such a move could be a canny strategy for Intel as PC GPUs are in short supply, unavailable at anywhere near original RRPs, due to the cryptocurrency mining trend.
Intel will "enter the market with a bang"
The last time Intel dipped its toe in the discrete GPU market was back in 1998 with the 350nm i740 using the AGP graphics interface. Koduri is said to want to "enter the market with a bang," with the Arctic Sound dGPU. However, according to the source we will have to wait for quite a number of months before Arctic Sound hits prime-time. A 2020 launch is on the cards for what will be Intel's 12th gen graphics architecture.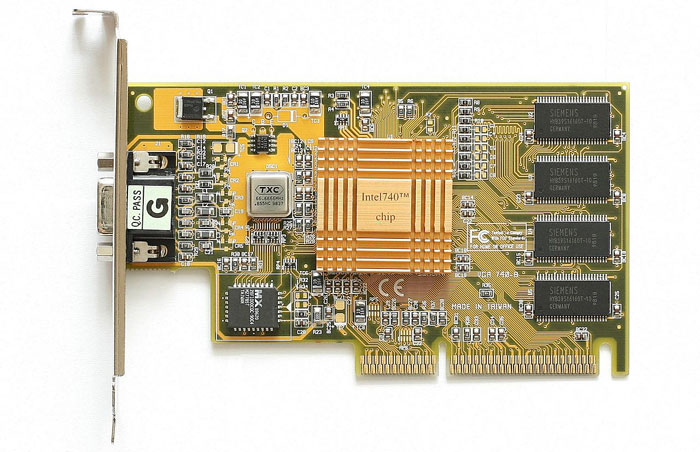 Intel 740 discrete GPU
If things pan out it is likely that Intel will deploy Arctic Sound as not just an add-in-board, but also as a multi-chip-module, similar to the Core-G processors it recently released with AMD Radeon RX Vega graphics on board.