Asus has launched a new external GPU enclosure product, according to numerous reports. The latest generation XG Station is much slimmer than the Asus XG Station 2, for example, launch a year previously. However this new Thunderbolt 3 connected device, ships with a power brick rather than its own built-in PSU.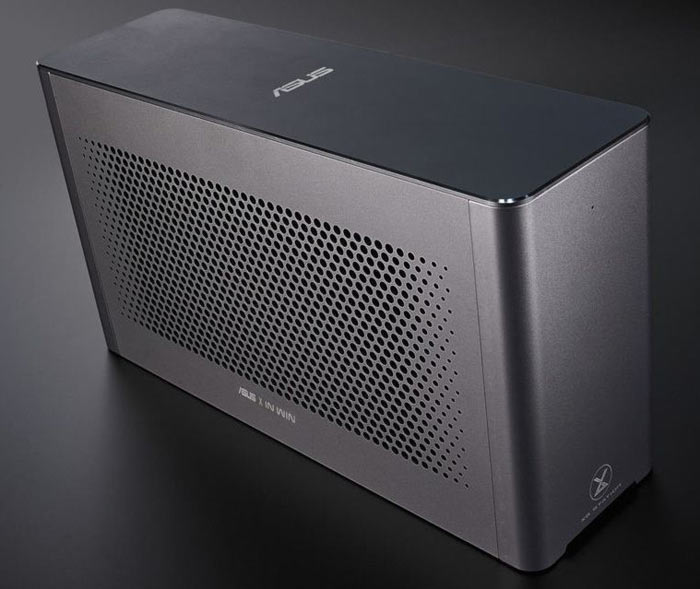 Asus turned to cool chassis specialist In Win to create the XG Station Pro and it does look rather nice. Some speculate that the design is built to complement Apple Mac systems and one can see the Braun-style Power Mac Pro G5 hints in the minimal aluminium with perforations design. However, the new XG Station Pro adds a bit of zest to the minimal design with a dark pink PCB and onboard RGB LEDs that are compatible with ASUS Aura Sync.
Key specifications of the Asus XG Station Pro are as follows:
330W external AC adapter
2x 8-Pin PCIe power connectors inside
USB-C 3.1 Gen2 port offering 40Gbps
dual 120mm In Win 0dB technology cooling fans with removable dust filters
supplied with a 150cm active TB3 cable
maximum card length is 311mm, 2.5 slot wide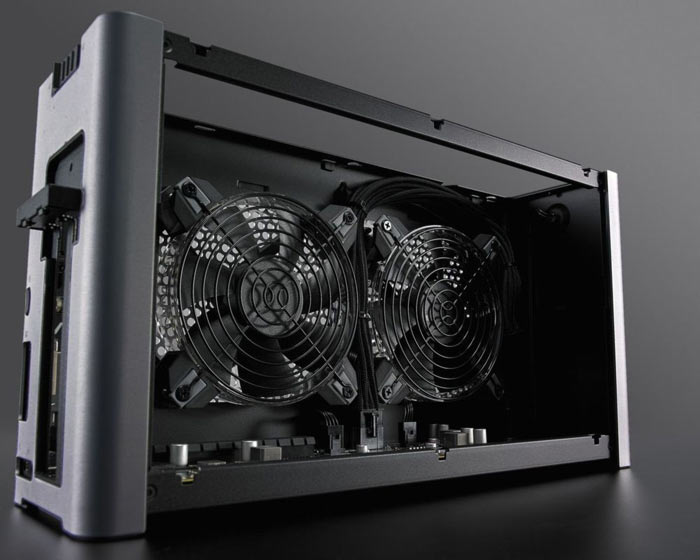 The external power supply, along with the 2x 120mm chassis fans, helps keep your installed GPU running cool. You will find the chassis internals are easy to access with removable top and side panels and the integrated cable management keeps it tidy.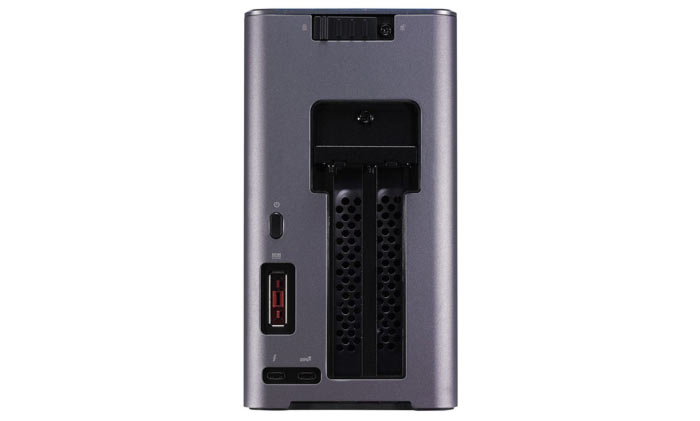 Asus says that the new eGPU enclosure is compatible with the latest Nvidia GeForce GTX 10 Series and AMD Radeon RX Vega Series graphics cards. Pricing and availability will be finalised shortly, but it is expected the first units will become available later this month.