Last week a number of tech sites were reporting that Gigabyte wouldn't be launching custom Radeon RX Vega 64 designs. However, things change quickly in the world of tech, and earlier today VideoCardz published what it claims to be a set of pictures of an upcoming Gigabyte Radeon RX Vega 64 Gaming OC graphics card, see below.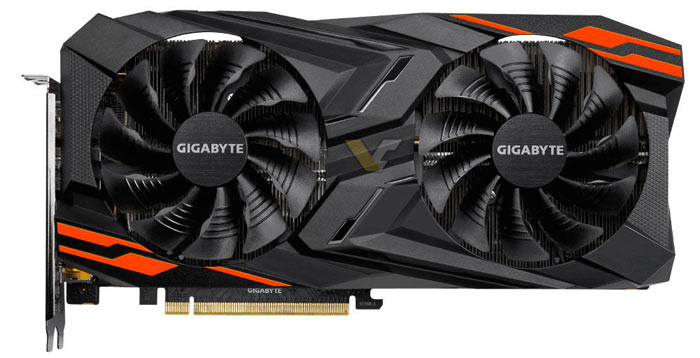 The source site for these photos, VideoCardz, admits it was one of the sites which claimed that no Gigabyte branded Vega 64 cards would be released. Today it asserts that Gigabyte changed its mind about the custom Vega 64 production possibilities "after they received a new batch of Vega chips".
Above and below you can see various angles of the Gigabyte Radeon RX Vega 64 Gaming OC. As an aside, a similar Vega 56 Gaming OC card will be released by Gigabyte. The picture shows the graphics card is fitted with a new WindForce cooler 2X variant. What you can't see is the non-standard display output configuration; 3x HDMI and 3x DisplayPort connectors - no DVI ports.

A composite image put together by VideoCardz shows that Gigabyte's Radeon RX Vega 64 Gaming OC with WindForce 2X is much bigger than a reference design, especially in its height from the motherboard.
In August HEXUS reported on the scarcity of RX Vega graphics cards due to key component shortages. At the time Taiwanese supply chain sources indicated that October, which has just begun, would see the supply of the necessary components begin to flow more freely, in quantity. Let's hope there are plenty of reasonably priced AMD Radeon RX Vega 56 and 64 cards made available over the next few weeks, for those that want them.