Forza Motorsport 7 is officially released tomorrow, 3rd October. However various tech and gaming media have been working on reviews and pre-release tests using the new car racing video game from Microsoft Studios (developed by Turn 10 Studios). For example, on Friday, German computer magazine ComputerBase ran some tests that showed 'Vega has more gasoline in the blood than Pascal' (Google translation).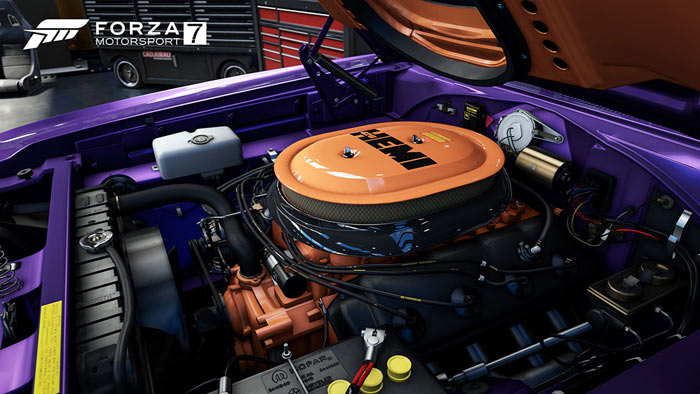 As you will have likely gathered from the awkwardly translated headline, AMD's RX Vega 64 GPU convincingly outpaces Nvidia's premier GTX10 consumer graphics card in most cases. In summary, the RX Vega 64 performs 23 per cent faster than the GTX 1080 Ti at 1080p, and 12 per cent faster at 1440p, only at 2160p does it fall into deficit by 8 per cent.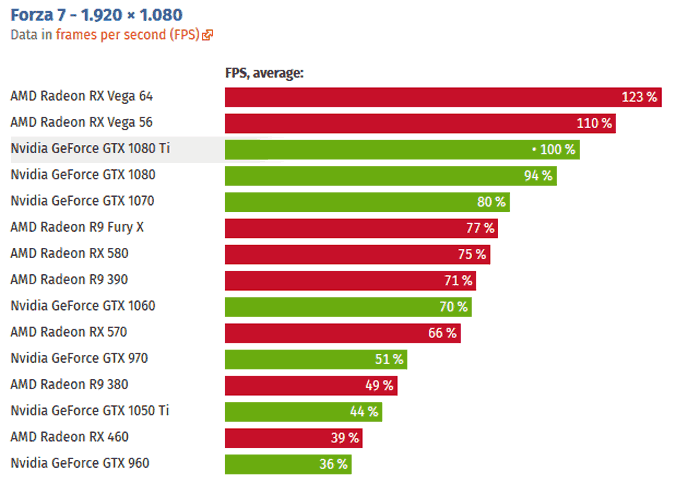 To provide some background, the test setup was as follows: a PC system with a 4.3GHz Intel Core i7-6850K (6 cores), equipped with a total of 16 gigabytes of memory at a speed of DDR4-3000 in quad-channel mode. Driver software used was the AMD Crimson ReLive 17.9.3 and the Nvidia GeForce 385.69. Note that both drivers are officially optimized for Forza 7. Due to the less-demanding nature of the game ComputerBase manually set the game to run in 8x MSAA. Forza Motorsport 7 uses the DirectX 12 API.
If you peruse the graphs above you will see that not only does the top-end RX Vega excel, AMD solutions in all market segments seem to take the lead. Furthermore AMD trumps Nvidia with respect to minimum framerates.