A quick reconnoitre around the UK tech e-tailers this morning reveals that stock of AMD Radeon RX Vega 64 or 56 graphics cards is still rather thin on the ground. What is more, potential customers have to pay scarcity premiums on what cards are available - all of them based upon the reference designs from AMD - with blower coolers or All-in-One hydro coolers the only choices.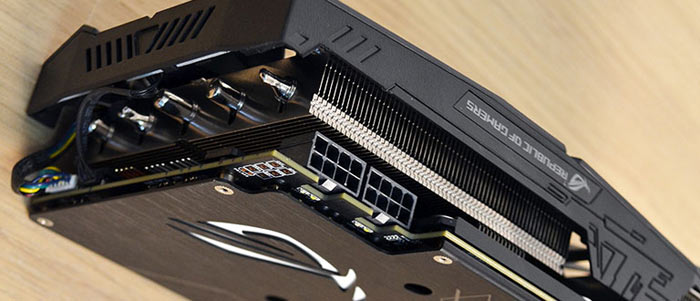 Just over a month ago HEXUS reviewed the AMD Radeon RX Vega 64 and Radeon RX Vega 56, which were welcomed to HEXUS labs and subjected to a comprehensive suite of real-world and synthetic tests. Later in the same week we were lucky enough to get to review the Asus Radeon RX Vega 64 Strix Gaming graphics card, albeit with a reduced suite of tests, restricted for this pre-production sample.
Even at that early stage the Strix won points for being quiet under load, of excellent build quality, relatively cool running and about 10 per cent faster than reference. However it still ate up the watts and we feared pricing wouldn't help make it an attractive option.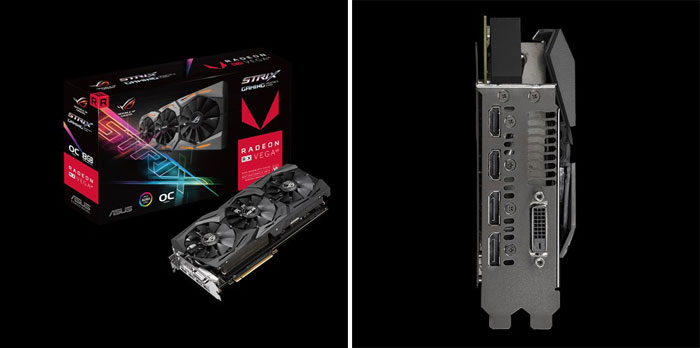 Asus, Gigabyte, MSI and Sapphire designs
Today a report has surfaced suggesting that AMD's Radeon RX Vega line of graphics cards may finally be available in custom-design products from AIC (add-in card) partners by mid-October. TechPowerUp says that third party designs from Asus and others will likely all be revealed and made available approximately a month from now. The TPU report source, Hardware France, name-checks partners such as Asus, Gigabyte, MSI and AMD stalwart Sapphire.
We already heard from Taiwanese industry sources back in August that RX Vega shortages could persist until sometime in October. At least if volumes of key components ramp up in time for next month, and we get quantities of both reference and third party design Radeon RX Vega cards, that is light at the end of the tunnel.