This morning several sites are reporting upon rumours that an Nvidia GeForce GTX 1070 Ti is in the pipeline. The source appears to be a user on a Chinese tech forum, as linked to by MyDrivers. In addition HardOCP has published a 'potato-cam' shot of some system specs which includes a 'GTX 1070Ti STRIX 08G' in its parts list.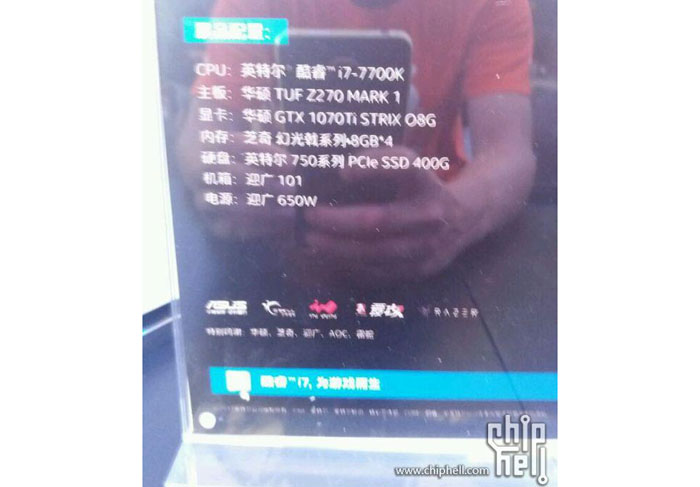 According to MyDrivers, Nvidia is holding back its Volta consumer graphics cards to Q1 next year as the AMD RX Vega launch didn't really exert any competitive pressure on it. We have heard such theories put forward previously (scroll down), from Taiwan's DigiTimes.
Nevertheless, Nvidia wishes to counterattack by adjusting its Pascal GPU lineup and feels that introducing a revamped GTX 1070 is just the ticket. So it is readying a new GeForce GTX 1070 Ti, according to the sources. This is the third 'Titanium' Pascal card, alongside the existing 1080 Ti and 1050 Ti, it is noted.
With the paltry amount of information backing up this rumour you won't be surprised that there are no substantial confirmed specs. However it's obvious that the GeForce GTX 1070 Ti will be positioned somewhere in between the GTX 1070 and 1080. From this fact MyDrivers guesses it will likely come packing 2,304 stream processors. Nvidia will choose the spec so that it will offer a 'comprehensive' victory over the new AMD Vega RX 56 in popular games and benchmarks.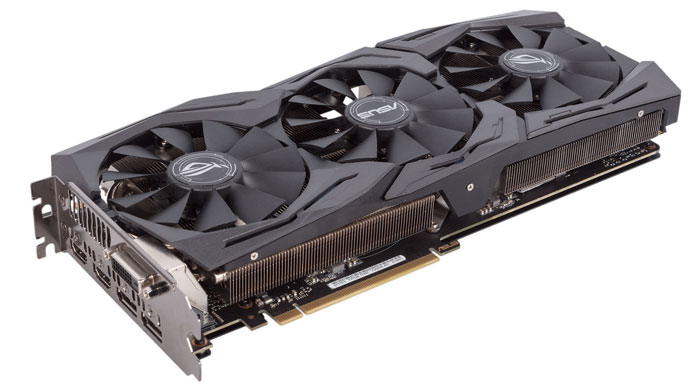 An Asus Strix GeForce GTX 1070
One spec uplift that MyDrivers insists is correct is that the new 1070 Ti will come packing newer and faster GDDR5X graphics RAM. If HardOCP's blurry smartphone cam pic is correct it looks like Asus has already distributed some Strix GTX 1070 Ti cards to systems makers. Separately, TechPowerUp has published a story about an upcoming GTX 1070 Ti, which it says is based upon "well-placed sources," and not the MyDrivers info and Strix 1070 spec list screenshot as published by HardOCP.