PC gamers and enthusiasts are still on tenterhooks, wondering if the upcoming AMD RX Vega graphics cards will deliver a Radeon Revolution to the higher end of the GPU market, or not. Recently published tests of the Vega's pro-targeted brother, the Frontier Edition, by reputable big name sites like PCWorld suggest a consumer version of this card will deliver performance somewhere between the rival Nvidia GeForce GTX 1080 and 1080 Ti levels.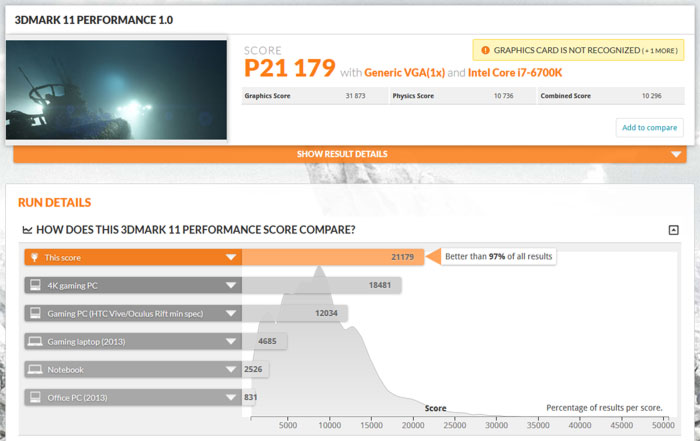 We all know that AMD is working on optimising its RX Vega and gaming drivers ahead of launch at SIGGRAPH at the end of this month. It would be interesting to see how progress is going. VideoCardz thinks it has the answer to that mystery and has published an encouraging looking chart of RX Vega (device ID code 687F:C1 @1630MHz) 3DMark 11 scores over the last three months.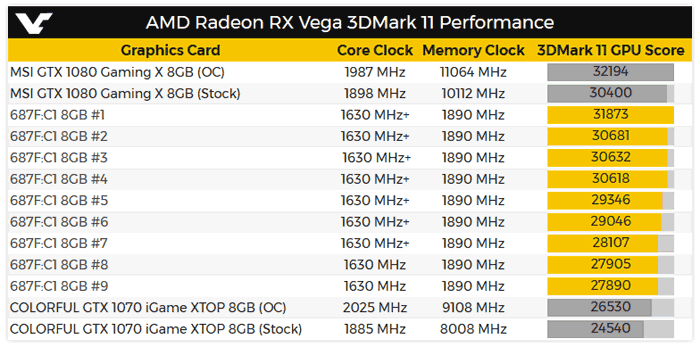 In summary, VideoCardz has tabulated the results of purported AMD Radeon RX Vega 3DMark 11 scores to show performance progress of about 15 per cent over approximately three months. This approx 5 per cent per month uplift has meant that early disappointing comparisons against overclocked GTX 1070 cards have been superseded by comparisons against overlocked GTX 1080 cards - in this particular DirectX 11 graphics benchmark.
With a month still to go could AMD squeeze another 5 per cent uplift from driver optimisations in this DX 11 benchmark? We expect it to be even stronger in modern DX 12 and Vulkan API apps and games.