AMD presented a 'Tech Summit' last week in Beijing, China. As is sometimes the case, the amount of detail and subjects covered varied to what we have heard in earlier presentations. This was especially true with regards to the upcoming Radeon RX Vega.
As VideoCardz reports, AMD CEO Dr Lisa Su talked about Ryzen 5, and there were various tech demos but most of the new stuff at we are covering in the news today came from a segment of the presentation by Scott Herkelman, co-founder of BFG-Tech, former general GeForce manager at Nvidia, and currently a VP at AMD.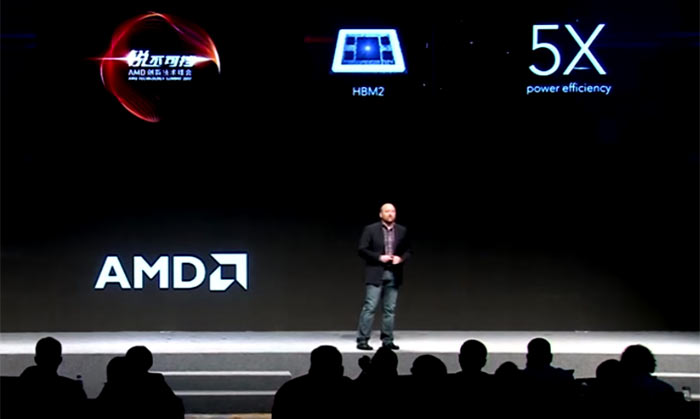 The biggest takeaway from China (sorry) was Herkelman's revelation that Vega would be important to AMD's laptop plans. As AMD's 14nm Vega is compact and efficient it can be leveraged in laptops, said the VP. However, detail wasn't specific enough to determine whether Vega would come to laptops as a discrete graphics chip, in a new APU design, or via both of those routes. Whatever the way to the portable market, Vega will facilitate OEM partner creation of "thinner and lighter notebooks, that still pack that punch you need to drive virtual reality or the latest and greatest AAA games." That sounds rather attractive.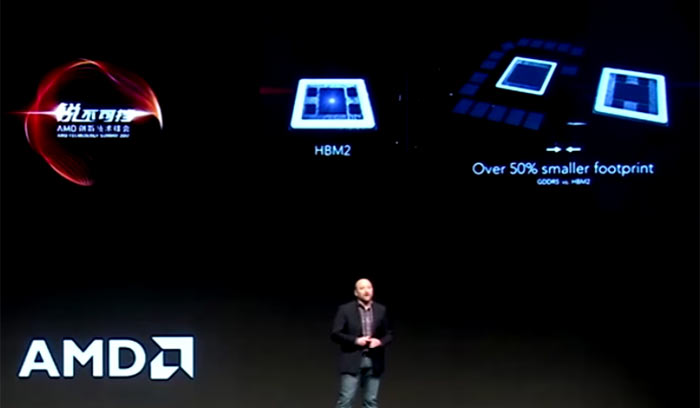 Talking about RX Vega and memory capacity Herkelman told the crowd that both 4GB and 8GB Vega cards would be made available by partners. The HBM2 used by Vega can be installed in single and double stacks but that design decision will have a big impact on available memory bandwidth. Thus it would be better that a 4GB card has 2x2GB stacks, for example.
Last but not least Herkelman told the attendees in Beijing that Vega is "just around the corner". This sounds encouraging but corners aren't very precise calendar units. However, we have been promised further official details about Vega as the launch date draws closer.