AMD has just launched a new graphics card driver. Radeon Software Crimson ReLive Edition 17.3.2 contains optimisations for Mass Effect: Andromeda, among other niceties. In related news, this new driver gives away a bit of info regarding the upcoming Radeon RX 580 and RX 570 graphics cards; AMD's nomenclature reveals they exist thus named, and will be part of the Polaris family.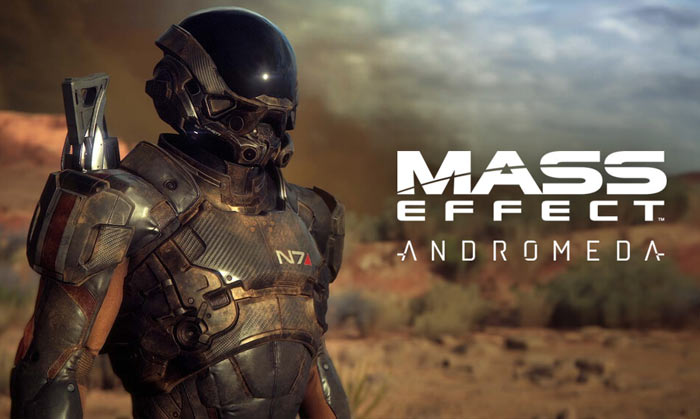 New driver for Mass Effect: Andromeda
AMD's Radeon Software Crimson ReLive Edition 17.3.2 provides support for Mass Effect: Andromeda. The EA/BioWare game, scheduled for release on Windows PCs on Tuesday 21st March, will run significantly faster on a Radeon RX 480 8GB with this new driver - 12 per cent faster according to AMD. In addition, AMD has introduced an optimised tessellation profile for the game.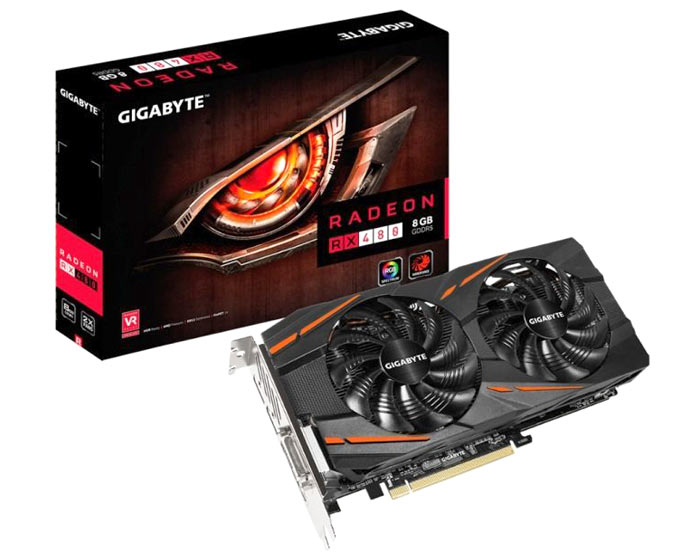 Elsewhere in the driver update, texture corruption issues in The Division (DX12) have been fixed, as have For Honor texture glitches in those otherwise lucky enough to be running 4x Multi GPU systems.
Unfortunately quite a lengthy list of known issues remain, including some multi-GPU wrinkles with the new Tom Clancy's Ghost Recon Wildlands, and more. For the full rundown please visit the Radeon Software Crimson ReLive Edition 17.3.2 Release Notes page, where you will also find direct links to the driver files.
AMD Radeon 500 series listed in the Radeon Crimson 17.3.2 drivers
An eagle eyed VideoCardz reader tipped off the site concerning some interesting info concealed within the AMD Radeon Crimson 17.3.2 driver files. This information is as near as an official announcement as we might get until launch week for the Radeon RX 500 series.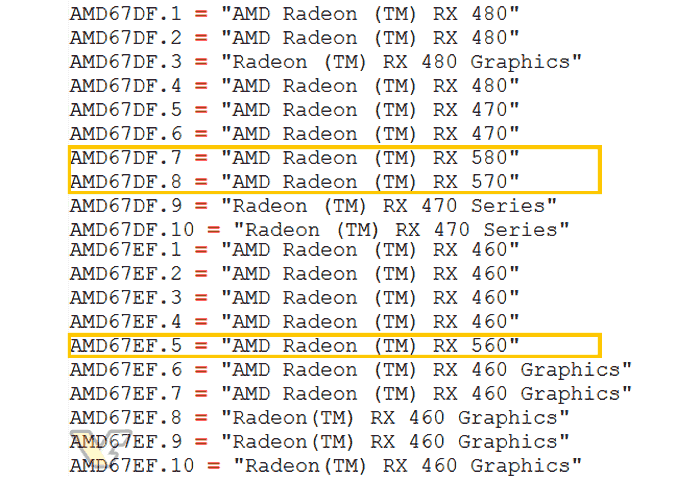 The driver lists AMD Radeon RX 580, RX 570, and RX 560 graphics cards with their device IDs. In AMD's nomenclature the aforementioned RX 580 and RX 570 cards are part of the 67DF device tree - thus they are Polaris 10 GPU based cards. The driver also lists a Radeon RX 560 among the (Polaris 11) RX 460 SKUs but there is no entry for the rumoured RX 550 at this time.