Micron recently published some slides and a webcast providing information about its progress in various sectors of the memory market. You can check out the Micron source presentation files on the firm's investor relations site (PDF, see page 28 onwards for Graphics memory slides) which I found via VideoCardz.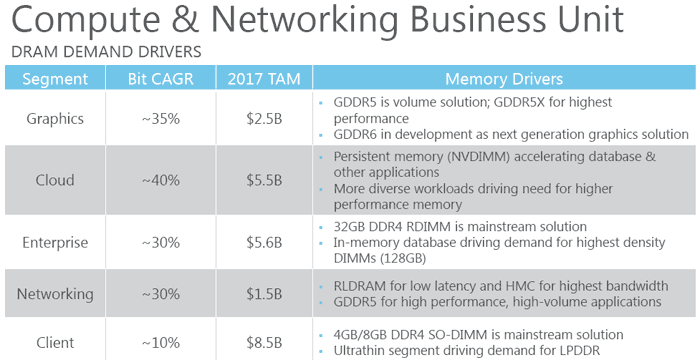 Last year Micron brought out GDDR5X, a highly tuned version of GDDR5, which ended up being installed on Nvidia's flagship consumer card - the GeForce GTX 1080. GDDR5X pushed the envelope to provide up to 10GB/s per pin. Now we have learnt that Micron has moved forward the development of GDDR6, initially planned to launch in 2018, with production starting in H2 this year. GDDR6 is said to be capable of 16GB/s per pin. That's not up to HBM2 capabilities but it is a good alternative option due to its expected price advantage and ease of implementation.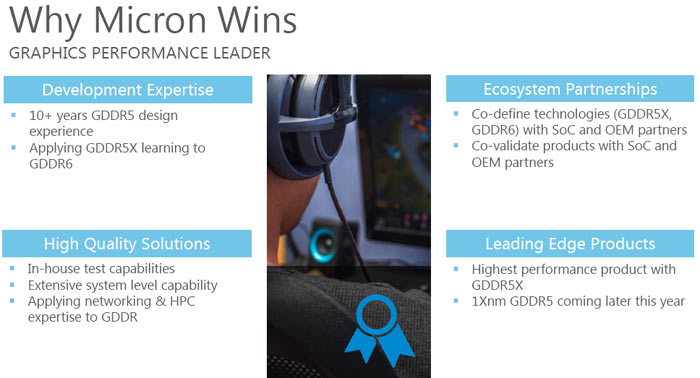 GDDR6 isn't just faster than the GDDR5X it will be replacing, Micron says that it will use 20 per cent less power. Such efficiency is great for mobile PCs with their limited untethered battery life.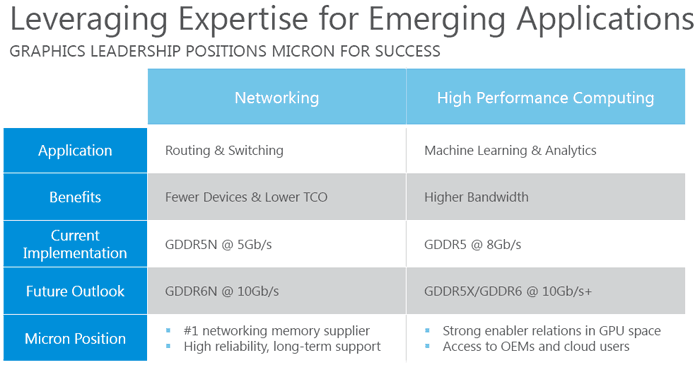 With the move forward in production schedules Micron is expected to release GDDR6 to manufacturers before the year is out. It estimates that GDDR6 will almost completely replace GDDR5 in PC and games console graphics by 2020.