The editor of the long-running PC hardware focussed tech site HardOCP has asserted that there is a new licensing deal in place between Intel and AMD. The inked deal could mean that AMD Radeon GPU technology will be finding its way into Intel processor integrated graphics.
Commenting on a very lengthy thread (post #2440) Kyle Bennett, HardOCP MasterChef Editor, wrote the following:


"The licensing deal between AMD and Intel is signed and done for putting AMD GPU tech into Intel's iGPU."



Mr Bennett followed up that post by saying "Intel in no way wants this to be public," and wishing that he could "ethically buy and sell tech stocks". Speaking up for his own credibility, Bennet added "…in the last 20 years, I can count on one hand when what I said was true did not pan out... and I actually can't think of those 5 or less times".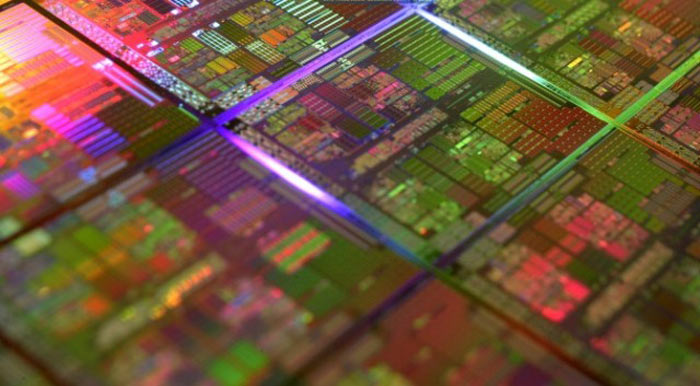 Not that straight forward
The upshot of any deal might not be as simple and clear-cut as future Intel processors shipping with integrated Radeon graphics. As Forbes considers, there are a couple of alternative reasons that Intel would sign a graphics licensing deal with AMD.
First of all it is pointed out that Intel currently pays cash to Nvidia as part of a $1.5bn settlement for infringing on its graphics portfolio. The agreement expires, or is up for renewal, in March next year. If a licensing deal with AMD was more favourable it could be taken up by Intel, and the Nvidia agreement dropped, it is reasoned.
The second scenario that is considered possible is indeed some kind of licensing deal that puts Radeon graphics technology into Intel PC processors. Forbes reckons that this deal would be far more complex and mean that Intel and AMD subsidiary Radeon Technologies Group (RTG) would have to work pretty closely. Is AMD so confident about Zen that it would license out its Radeon graphics tech?
Intel is putting a lot of resources into graphics and it is clear to see that in the latest Kaby Lake processors on the market a greater area of the chip is dedicated to graphics processing than for its multiple CPU cores.
Right now the Intel / AMD Radeon deal is a very interesting rumour but details need to be fleshed out by other news/industry sources to put meat on its bones.