AMD has begun to tease a Zen CPU pre-launch promotional event. In just under a fortnight AMD will provide a sneak peek of its powerful Zen CPU at New Horizon. The Austin, Texas event will be held on Tuesday 13th December, kicking off at 3pm CST (9pm GMT).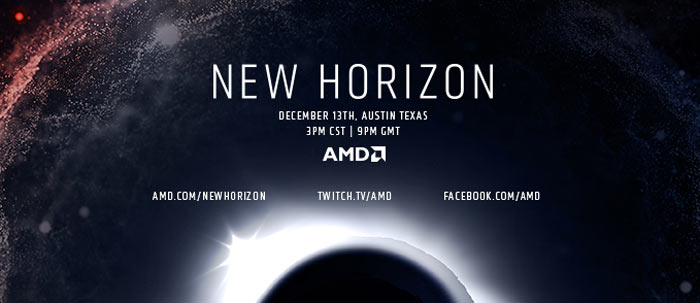 New Horizon will be hosted by producer, creator and presenter of The Game Awards, Geoff Keighley. AMD says that attendees and live stream watchers will get to see "an exclusive advance preview of our new 'Zen' CPU ahead of its 2017 Q1 launch".
With the above presenter, and the promise that we will see "eSports & Evil Geniuses legend PPD put 'Zen' through its paces," we shouldn't expect a highly technical deep-dive into Zen and its capabilities but we could be surprised. Interestingly AMD promises that "the public" will be able to get hands-on time with Zen systems, so we might get some further interesting nuggets from third party attendees. Overall AMD is billing this as a gaming event and there will be special guests, giveaways, and 'serious about gaming' shenanigans.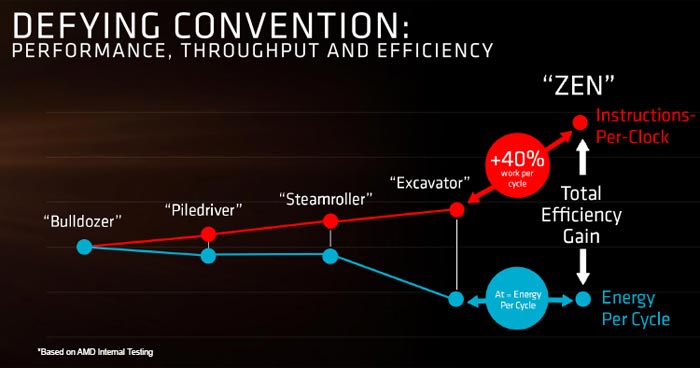 AMD Zen is probably one of the most highly anticipated CPU families in recent years. With its new high performance cores, SMT, high-bandwidth low-latency cache, and energy efficient FinFET design we are told to expect 40 per cent higher IPC. In direct product comparisons AMD claimed a 8C/16T Summit Ridge desktop processor (engineering sample) could outpace a 8C/16T Intel Broadwell-E Core-i7 in multi-threaded rendering tests. AMD reckons it can "return to growth in PCs with Zen" and it needs to come up with the goods in January to achieve such success.
The AMD New Horizon event will be live streamed on twitch.tv/AMD.