There are certain distinct advantages of desktop computers over laptop computers and vice-versa. Earlier today we saw another desktop advantage potentially eroded away with Intel Thunderbolt 3 external graphics cards on demonstration at its Computing Innovation Zone booth at IDF 2015. We have also heard that Intel wants, for the first time, to bring its unlocked, overclockable 'K' CPUs to laptops. This development follows hot on the heels of the first Skylake Xeon laptops being announced.
HEXUS reviewed the unlocked Intel Core i7-6700K (14nm Skylake) and Intel Core i5-6600K (14nm Skylake) desktop chips earlier this month. Intel has since confirmed that it will be rolling out some mobile equivalents to hardware partners to be equipped in enthusiast laptops available later this year.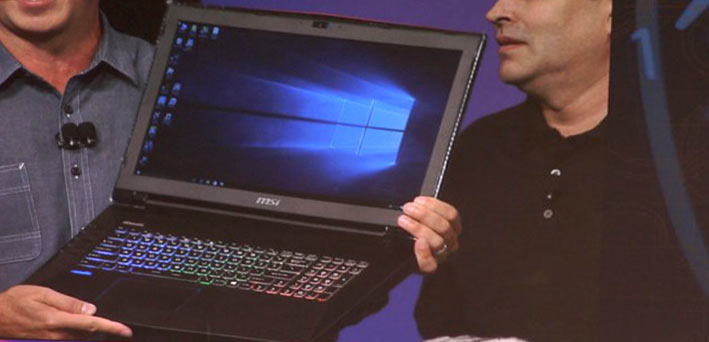 A few hours ago at IDF, Kirk Skaugen, Senior Vice President & General Manager of the Intel PC Client Group, held aloft some early examples of Skylake-K equipped laptops, manufactured by MSI and EVGA. We also heard that ASUS will be producing Skylake-K processor equipped laptops.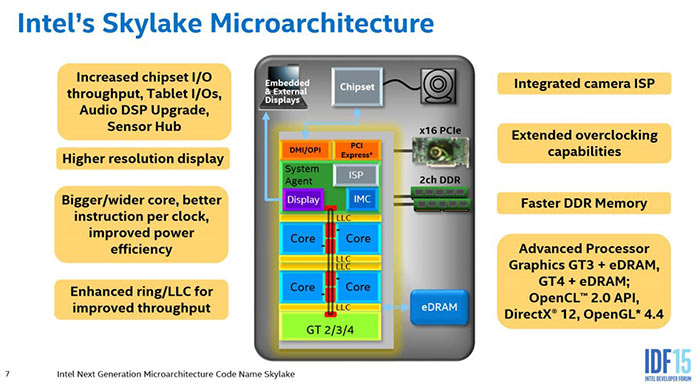 Skylake has architecture efficiency benefits over previous generations but within a laptop any overclocking abilities are expected to be rather limited compared to what desktop users can achieve. It will be very interesting to see what cooling systems are employed in the upcoming hardware partner laptop designs.
If you are interested in getting a new laptop in the coming months we should get further Skylake mobile processor announcements and information from the IFA show early next month.