AMD has released information concerning an upcoming 'Exascale Heterogeneous Processor', or EHP. In a paper submitted to the IEEE AMD details an APU which packs a multitude of Zen cores, Greenland graphics and up to 32GB of HBM2 memory. It says this processor is an embodiment of its "vision for exascale computing". According to the source that first published the news of this paper, this new HPC/Workstation APU from AMD will be launched between 2016 and 2017.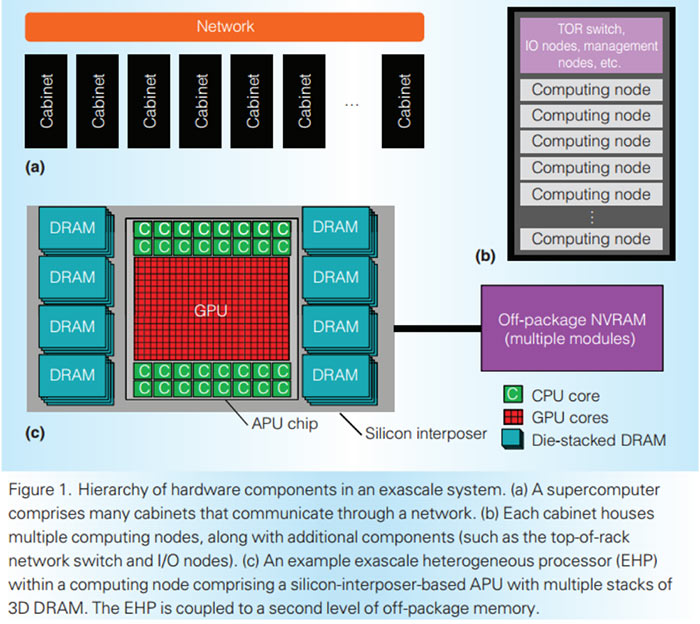 The AMD Exascale Heterogenous Processor (EHP) sounds like a monstrously powerful APU. According to the paper, and as you can see from the diagram above, the EHP will pack 32 CPU cores. The cores are likely to be based upon the 'Zen' microarchitecture, being developed with Jim Keller at the helm. The graphics portion of the EHP is expected to be made from next generation Greenland graphics cores, however there is no detail about graphics core count.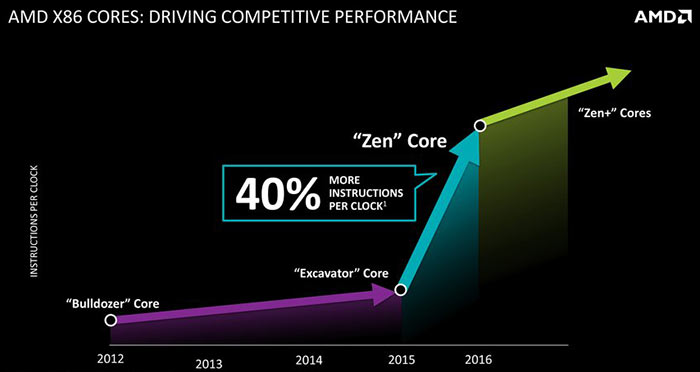 With HBM2 employed in stacks of 4GB it is thought that the EHP can have a maximum of 32GB of RAM on board. The RAM stacks are connected to the processing units by a 2.5D interposer, similar to that used in recent 'Fiji' GPU products. Memory can be expanded by off-package DDR4 if required.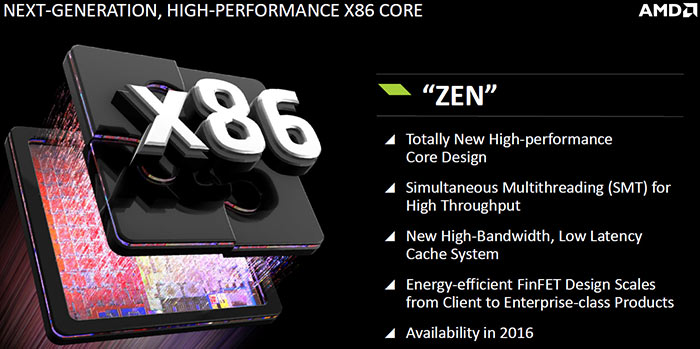 AMD thinks that its EHP could be popular with supercomputer customers who don't want to pay for custom components designed only for high-end HPC systems. It thinks that high-volume integrated CPU/GPU processor packages (like its APUs) could become a "natural choice for energy-efficient data-parallel computing". Unfortunately 2016/2017 sounds rather distant in tech terms and the wait for trickle down to enthusiasts and consumers will likely be even longer.