Intel has announced the Xeon processor E7-8800/4800 v3 product family. It says that these processors have been created to help provide real-time business intelligence across industries from healthcare, to retail, to telecommunications and further. It foresees the new Xeon family being used to "rapidly extract actionable insight," from huge piles of data to give businesses a competitive edge in making better decisions faster.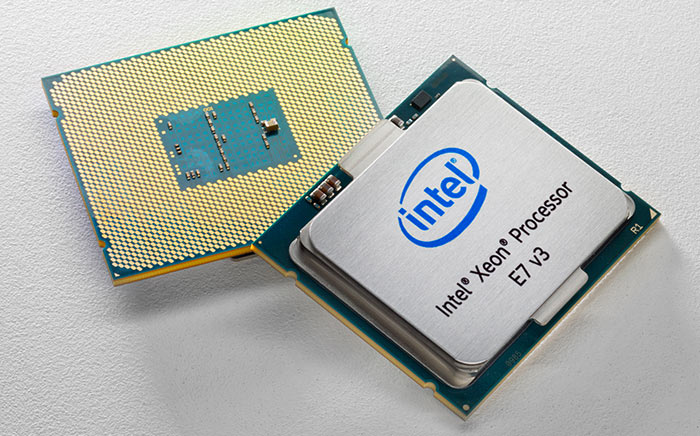 The Xeon E7 v3 range is said to outperform the previous generation v2 processors by 40 per cent on average and have set 20 new performance world records. Twelve new processor models make up the Xeon E7 v3 range; the Xeon E7-8890 V3, E7-8800 V3, E7-8870 V3, E7-8860 V3, E7-4850 V3, E7 4830 V3, E7-4820 V3, E7-4809 V3, E7-8891 V3, E7 -8893 V3, E7-8880L V3 and the E7-8867 V3. They are price between $1,224 to $7,175 in quantities of 1,000.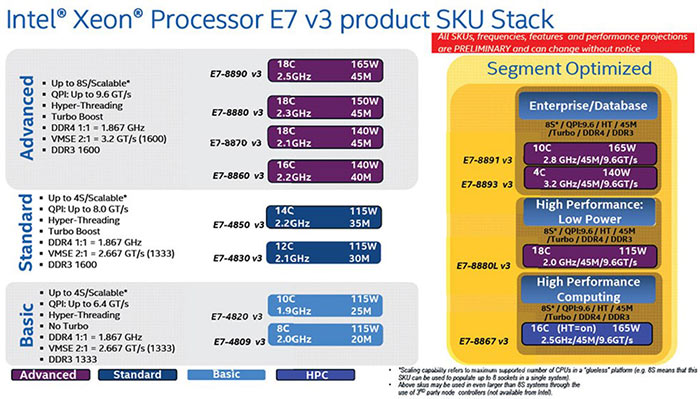 Intel's new 5.6 billion transistor flagship Xeon, the E7-8890 V3, has the following specifications: 18 physical cores and 36 threads, base/boost clock speed of 2.5GHz/3.3GHz, 45MB of L3 cache and a TDP of 165W.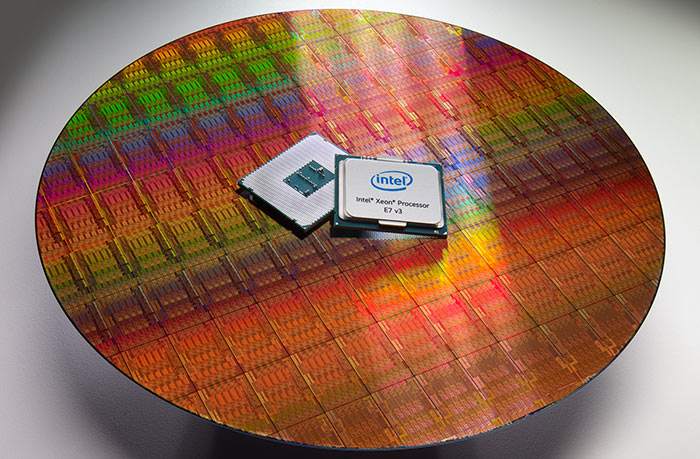 All the new processors are 22nm 'Haswell' chips and socket-compatible with the previous generation of Xeons. They support DDR3 and DDR4 memory with a maximum addressable 12TB of RAM in an 8-socket system. Intel Transactional Synchronization Extensions (Intel TSX) have been implemented to improve business processing application performance six-fold.