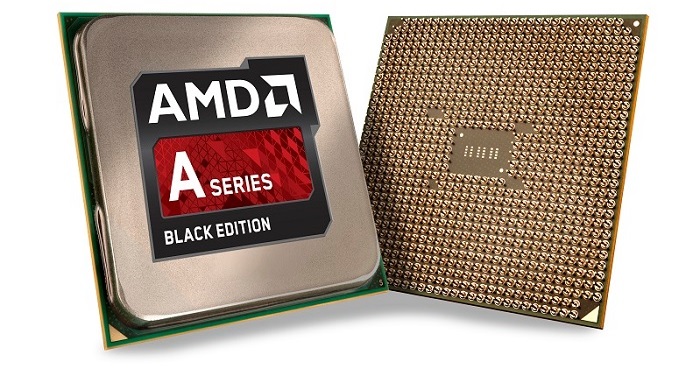 AMD's desktop APU platform is expected to be updated around the middle of this year with the 'Godavari' APUs, effectively a refresh of current Kaveri APUs. Relatively speaking refreshed Kaveri APUs aren't genuinely new, they merely speed-boost existing technology, so what actually comes next? A newly published report suggests the successor to Kaveri refresh (Godavari) will be 'Bristol Ridge'.
Those hoping for some exciting numbers and an even bigger GPU component will be a tad disappointed. AMD's Bristol Ridge APUs are expected to conform to the same 4+8-core design as Kaveri. That is, 4 CPU cores and 8 GPU cores, with each GPU core being formed of 128 GCN stream processors.
The CPU component will transition from the current Steamroller CPU architecture to the latest iteration of AMD's Bulldozer family, Excavator. After Excavator the shift to the Zen CPU family begins, potentially signalling a radical overhaul of AMD CPU performance. On the GPU side the 512 GCN stream processors will be updated to the latest revision of GCN, similar to what was released with the AMD Radeon R9 285 Tonga GPU.
Bristol Ridge is expected to be AMD's first desktop APU platform that makes the transition to DDR4 memory. An interesting and unanswered question here is whether AMD's Bristol Ridge APUs will offer DDR3 and DDR4 memory support, similar to what the company implemented on its AM2+ platform. Bristol Ridge APUs are alleged to be manufactured on the 28nm process and will have TDPs of up to 95W, or the same as current Kaveri APUs.
From a performance standpoint this speculation suggests that the CPU performance upgrade will be incremental, expect 10 per cent additional performance at equivalent clock speeds. The GPU side is where things could get a lot more interesting. AMD's current APU flagship, the A10-7850K, is only slightly faster than the last-gen flagship, the A10-6800K, despite having a much stronger GPU.
The explanation for the A10-7850K's inability to confidently surpass the A10-6800K is the castrated memory bandwidth available to the GPU component of the APU that limits its performance in games. That bandwidth to the GPU is dictated by the system memory so a shift from DDR3 to DDR4 could unlock GPU performance even further by boosting said memory bandwidth. Combine that with the improvements of the revised GCN architecture and the boost could be significant, maybe as much as 30 per cent.
AMD's Bristol Ridge is expected to be launched in Q3 of 2016, and that's the same timeframe the new 'Zen' 14nm AMD CPUs are slated for. Interesting times ahead.