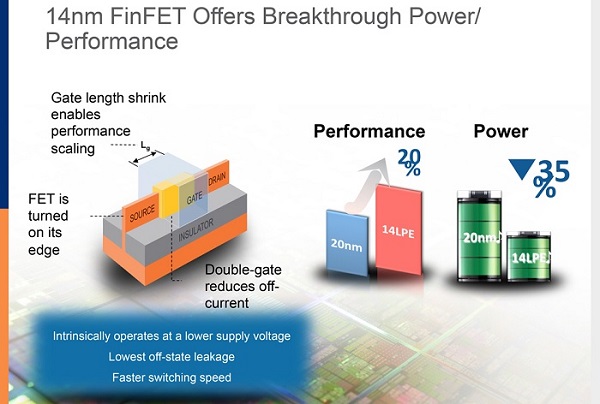 AMD is already working on products based on the 14nm process node, according to CEO Dr Lisa Su. The announcement was made at the company's earnings call meeting, held on January 20th, where AMD was keen to point out potential for future successes after the disappointing end to 2014 that saw them post a $403 million net loss for the year.
AMD was not ready to specify, at this time, who its 14nm partner will be. Currently only GlobalFoundries and Samsung are working on the 14nm node so it could realistically be either of the two companies, AMD's close relations with GlobalFoundries do, however, point more towards that option.
During mid-to-late 2015 TSMC will be driving its production towards 16nm while GlobalFoundries and Samsung will be pushing for a slight advantage with 14nm. Those 14nm offerings will come with LPE (low power early) and LPP (low power plus) variants, of which Samsung has already started production of the LPE type.
It isn't known which AMD products will get the 14nm-makeover first, but its semi-custom APUs and other processors seem like the prime candidates given that segment of AMD's business has been so profitable. Dr Lisa Su announced that AMD would be revealing more details on its upcoming products and latest roadmaps during its financial analyst day.
AMD's financial analyst day has been on-hold since late November when the company postponed the event to reshape its long term strategy under the new leadership of Dr Su. The date for the event remains unknown but most our recent information points toward next month.