Rumours about AMD's 'Carrizo' APU family have been in the pipeline as far back as July last year, for those that can recall. The wait is now over for official information about Carrizo as AMD lifted the lid on its newest mobile APUs. Market availability is still some way off, because mid-2015 is when AMD claims its partners will ship laptops, all-in-ones and other mobile devices powered by Carrizo.
The Carrizo mobile APU will arrive in two flavours: Carrizo and Carrizo-L. The flagship Carrizo APU includes AMD's next-gen x86 CPU cores developed from the 'Excavator' architecture, successor to the company's current most-advanced 'Steamroller' CPU architecture found in Kaveri APUs.
Like Kaveri, Carrizo also benefits from HSA Heterogeneous Systems Architecture (HSA) support. A thought-provoking side-note is that AMD classifies Carrizo as having 'full HSA 1.0 support' whereas Kaveri only had 'HSA features.' although AMD wasn't able to tell us exactly what that means in practice.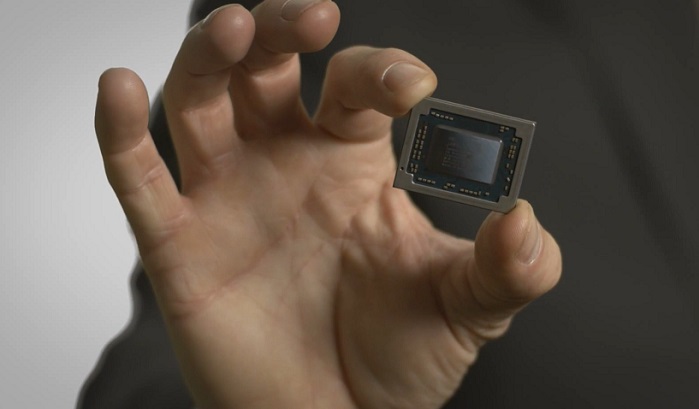 Carrizo-L, the mainstream Carrizo part, uses an SoC based on AMD's 'Puma+' CPU architecture, instead of Excavator. Puma+ is an incremental improvement over the Puma CPU architecture used in Carrizo-L's predecessor, Beema. AMD claims that its entire Carrizo family of APUs have full support for 4K, DirectX 12, FreeSync, Mantle, OpenCL and Windows 10. Details on the exact differences between the GPU components on Carrizo and Carrizo-L were not provided.
Both types of mobile Carrizo APUs ship in AMD's FP4 Ball Grid Array (BGA) package and have up to four CPU cores. Carrizo parts have 15-35W TDPs while Carrizo-L runs on slightly less, 10-25W. Promisingly, AMD revealed that both mobile Carrizo APU parts are in the final stages of validation and testing... meaning no delays are likely.
For those who are wondering, AMD has not yet disclosed information about next year's plans for the desktop APU platform. Nevertheless, it does seem likely that Carrizo will be an integral part of the desktop roadmap when it gets updated.