Reports suggest that VIA Technology is readying a sequel to its 2008 vintage Isaiah x86 compatible processor. Recently VIA seems to have been concentrating on ARM designs so it's interesting to see it come back to the x86 fold. The new 64-bit x86 Isaiah II quad-core processor is aimed at the same low-power territory as the Intel Atom Bay Trail or AMD Kabini processors. So it looks like VIA must see an opportunity to win orders for Windows tablets, 2-in-1s and other portables.
The key specs of the VIA Isaiah II include:
64-bit x86 CPU
28nm manufacture
4 cores
Extensions to AVX2
4MB L2 cache
2GHz maximum clock speed
A contributor to a Czech tech forum, ExtraHardware, posted a set of SiSoft Sandra benchmarks which are tabulated below (chart from TechPowerUp) for your convenience:

We hear that the VIA chip was running at 2GHz on a VIA motherboard with its own chipset, the VIA VX11H. The comparison pits it against a 2.05GHz AMD Athlon 5350 quad-core 'Jaguar' and a 2.4GHz Intel Atom Z3770 quad-core 'Silvermont' processor.
Looking at the results above its impressive to see the VIA processor beat the Intel competitor (2W SCP) in every test even with lower clock speeds and also to be highly competitive with the (25W TDP) AMD chip. What would have been really good, to help make sense of the data and performance comparisons (as hinted by the previous brackets), is some TDP information for the VIA chip.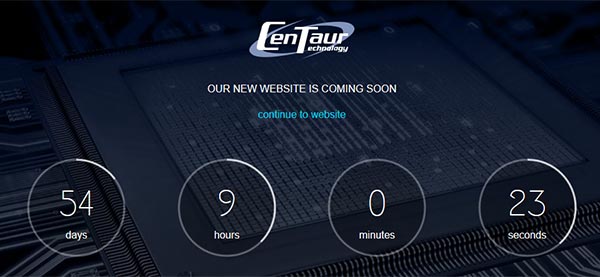 The VIA Isaiah II, designed by VIA's Centaur Technology subsidiary, looks set to arrive on 31st August (or 1st September Taiwan time) this year. There's a heavy hint at the upcoming relaunch of x86 competition, on the Centaur website, where a clock is counting down to that date – 54 days away…