After closer inspection of the latest AMD roadmap November 2013 update published last week we notice that there is something conspicuous by its absence – AMD FX processors featuring Steamroller cores.
We covered the new entries on the AMD roadmap last week; namely 'Beema' and 'Mullins' APUs, aimed at the low-power portable and ultra-low fanless mobile markets respectively. These new mobile orientated chips offer impressive performance per watt and will be seen in devices on the market within H1 2014. Later in the week we even saw a first leaked device using the 2W SPD 'Mullins' APU, a tablet codenamed 'Project Discovery'.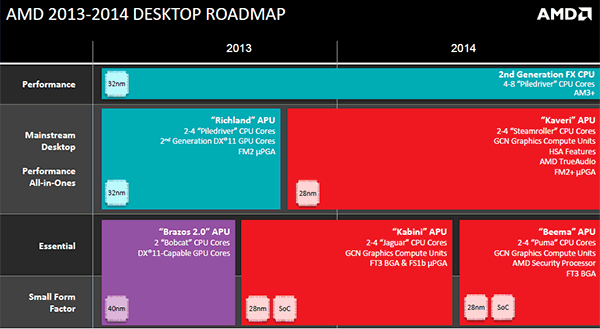 From the roadmap for desktops we can see the AMD Kaveri APUs with 2-4 Steamroller cores are an imminent arrival; the roadmap indicates they are already here but AMD has named an official retail release date of 14th January, a week after the CES2014 show. However, as far as is indicated, the 'performance' range of FX CPUs will stay with its 32nm Piledriver architecture until the end of 2014 and possibly beyond that.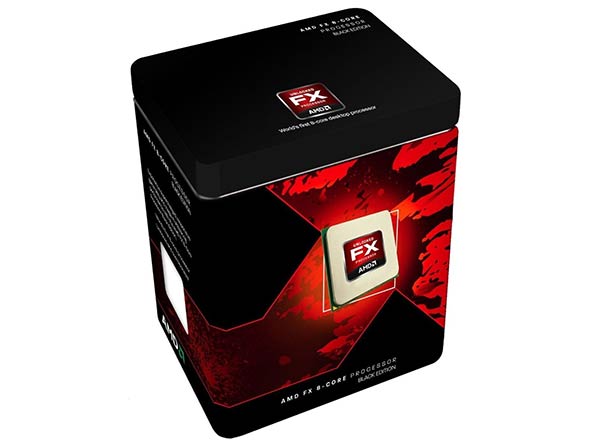 You could read this as a shift of focus away from performance desktop efforts or a stronger emphasis on mobile processors, either way it looks like the FX processor range isn't being changed for a while. Meanwhile AMD is still planning to develop a server chip called 'Berlin' for its 1P Web/Enterprise services clusters which features 4x Steamroller cores, GCN and HSA features, a lot like 'Kaveri' minus TrueAudio.
Is AMD's lack of planned advancement in its performance FX CPU range and its push to develop low-power chips like 'Beema' and 'Mullins' the most prudent use of its resources?