AMD has officially reintroduced its FX brand, but the company has seemingly divulged that its 'Zambezi' CPUs won't be making an appearance in Q2, as previously anticipated.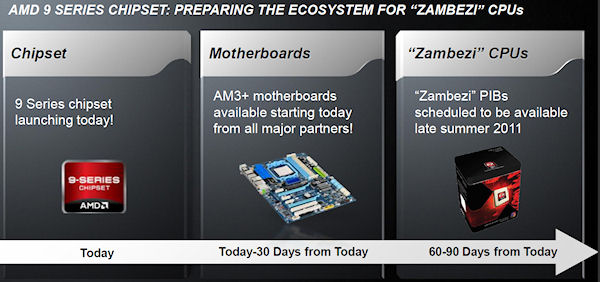 Instead, slides from an AMD press conference at Computex last week, indicate that the Bulldozer-derived offerings aren't expected to arrive until late summer - sometime between August and September, perhaps.
Though it could be reasonable to assume that AMD would prefer an expedited launch schedule, there are no suggestions as to whether June was officially on the company's radar, or whether these talks of a delay are actually somewhat of a misnomer.