AMD's limited-edition, cherry-picked Phenom II X4 42 Black Edition TWKR processor is, for all intents and purposes, the best desktop processor that the Sunnyvale, California-based manufacturer currently has going.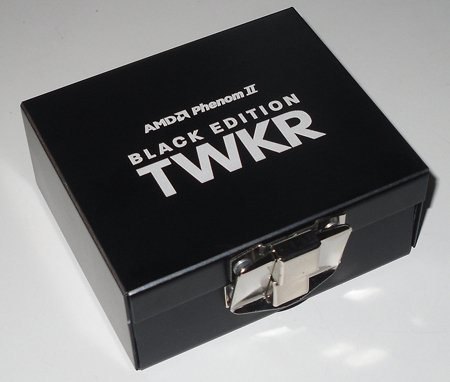 Out of the box, it's merely a quad-core Phenom II chip clocked at 2GHz. But AMD isn't calling it "a limited-edition chip created to provide extreme overclockers with a powerful tool to initiate serious performance" for no reason.
The chip - of which less than 100 have been put into circulation - can handle more voltage and scale higher than any other processor on the market, says AMD, and we reckon it'll easily clock to over 6GHz with liquid-nitrogen cooling.
Trouble is, we were told you couldn't just go out and buy one ... until now. AMD had previously stated that it'd be giving its ultra-high-end processors to the overclocking crowd via partner-hosted competitions. As it turns out, the semiconductor giant has had a change of heart and it's also making one TWKR part available to buy via auction on ebay.
The listing, due to expire in under six days, currently has 28 bids and is sat at an auction price of $285 - though, we wouldn't be surprised to see that go over $1,000 in the coming days.
Sounds pricey, but the good news is that AMD is gifting all proceeds to Family Eldercare, a non-profit organisation in Austin, Texas that provides care for elders and adults with disabilities. Interested in making a bid? Head on over to the ebay auction page by clicking here.